Raceboardblade
PURE RACEBOARD
COMPETITION
Raceboard competition most closely reflects classic racing: upwind starts, mark roundings, tactics based on wind shifts, and - as always - a premium on speed.

My roots run deep in the raceboard class, and our raceboard team could not be stronger. Both Joao Rodriguez and Curro Manchon are clear about what is needed to win. Joao is the current World and European Raceboard champion and it is the joint development of the Loftsails Raceboardblade design that has delivered such results. The LW (light wind) is specific for low wind competition, while the Raceboardblade is superbly effective when the winds rise above 12 knots.


Find a dealer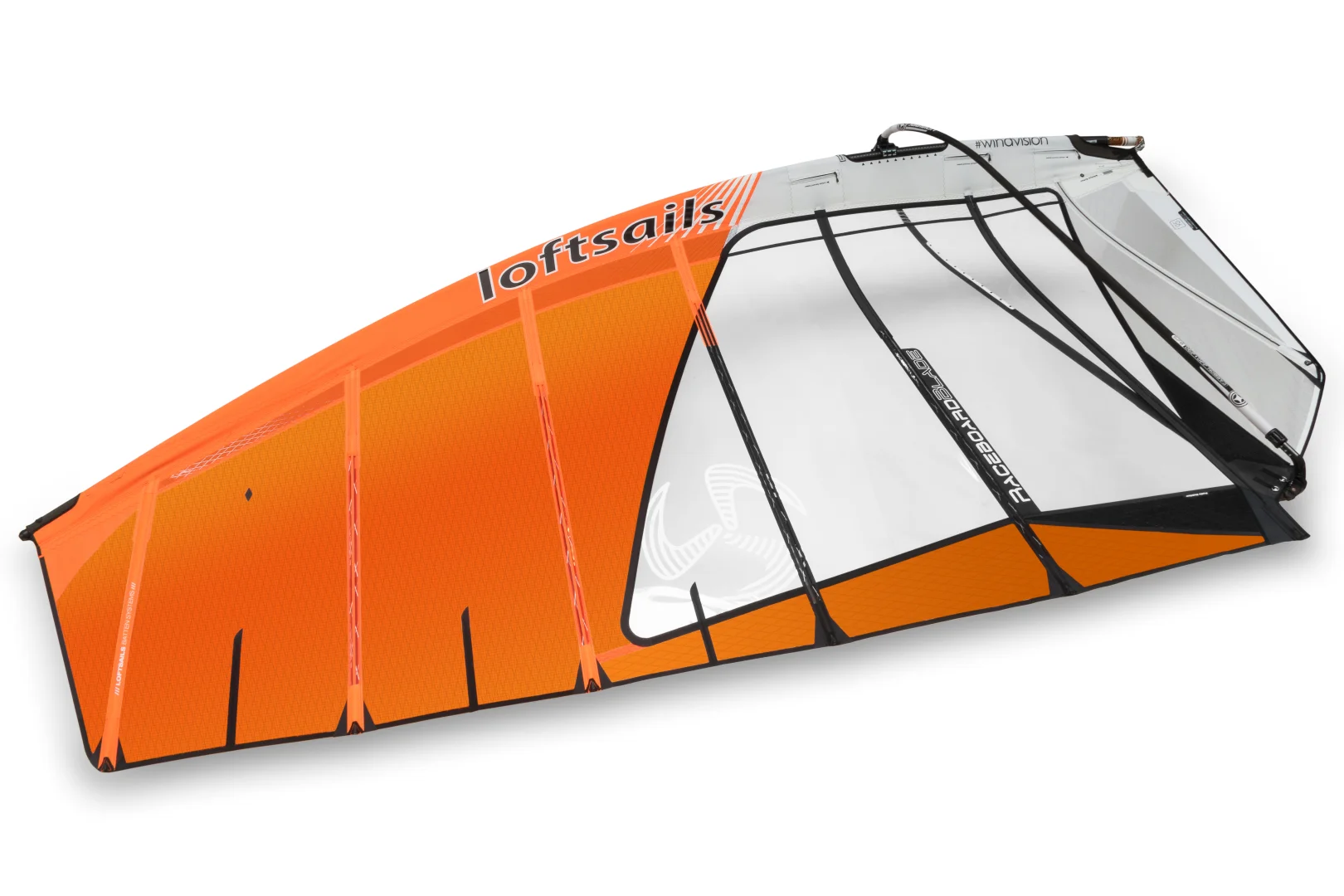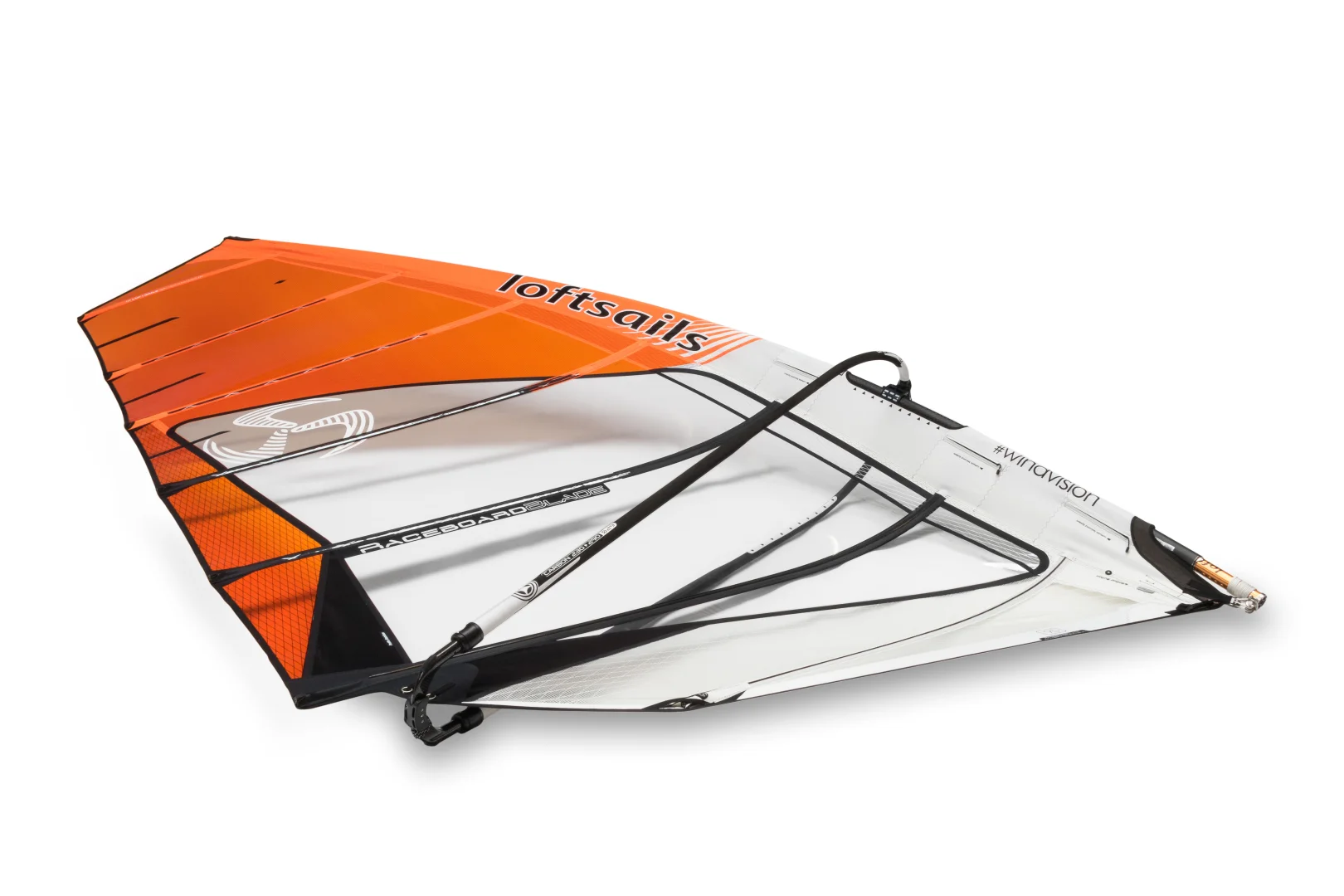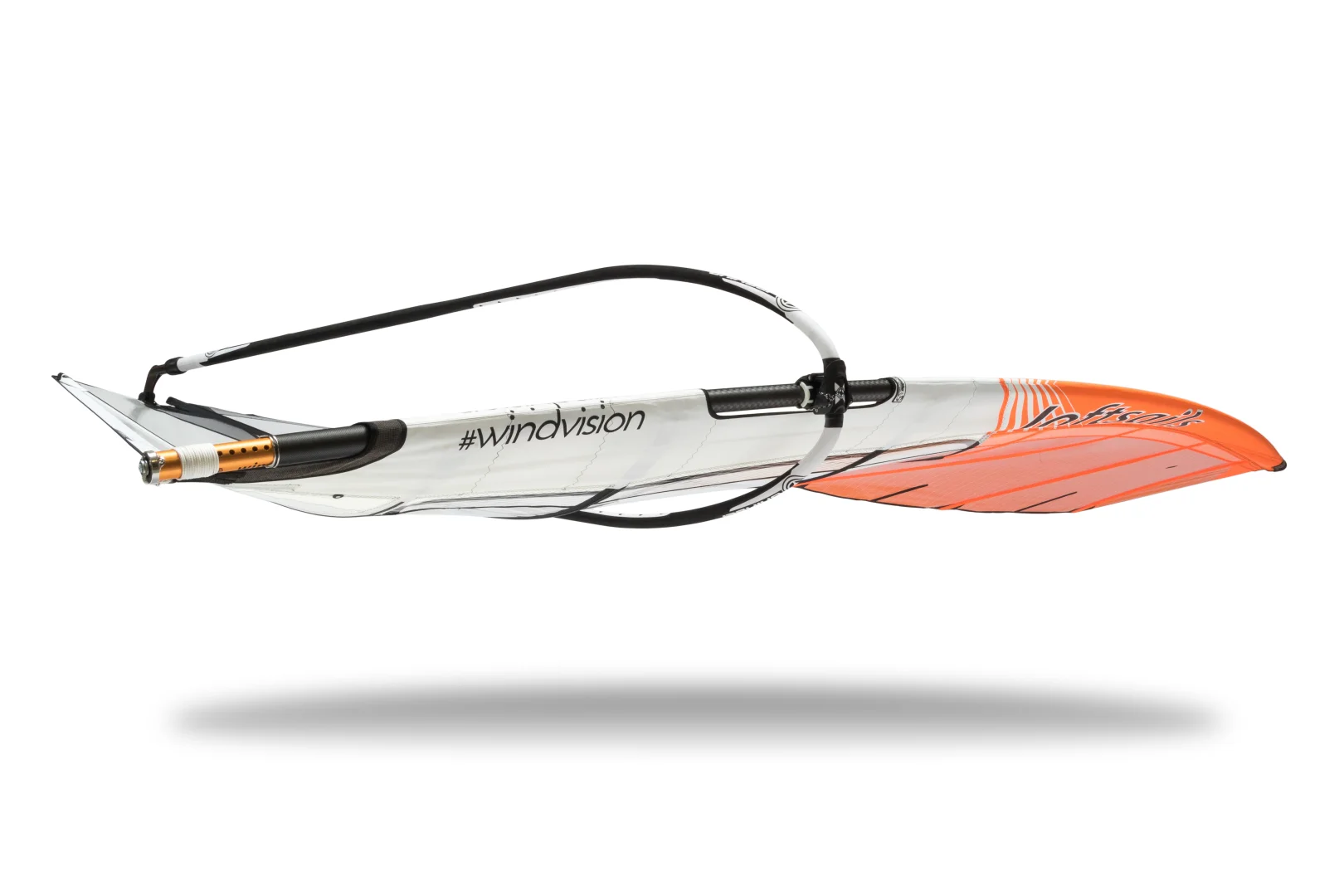 Features
& Benefits
Blade mast pocket construction features mast panel and mast pocket sides (3 layers) tensioned directly (all 3 layers under tack pulley webbings) – therefore downhaul tension is equalized between the mast panel and the mast pocket resulting in the Raceboard Blade's firm, clean, easy-rotating leading edge

4 mil Dimension Polyant monofilm body panels – proven superior performance
Tubed battens with varying carbon content

Metallic cam interfaces – MCIs eliminate contact point degradation

Exposed tack (no mast pad) and boomhole, facilitating adjustable downhaul assemblies
Xply batten pockets that alternate sail sides... using similar material for the batten pocket as the body material minimizes the asymmetric character of applied batten pockets. Pockets made with laminates allow the batten to be centered. These features combine to maintain rotation symmetry. In contrast, same-side dacron pockets promote asymmetrical rotation

Trim diamond - leech-release reference: dial into your sailing conditions
Durable IYU250 4-part mast pocket – the perfect material between your mast and the elements
New tack strap with eyelet - strap tension independent from downhaul tension
Click to reveal features.
Gallery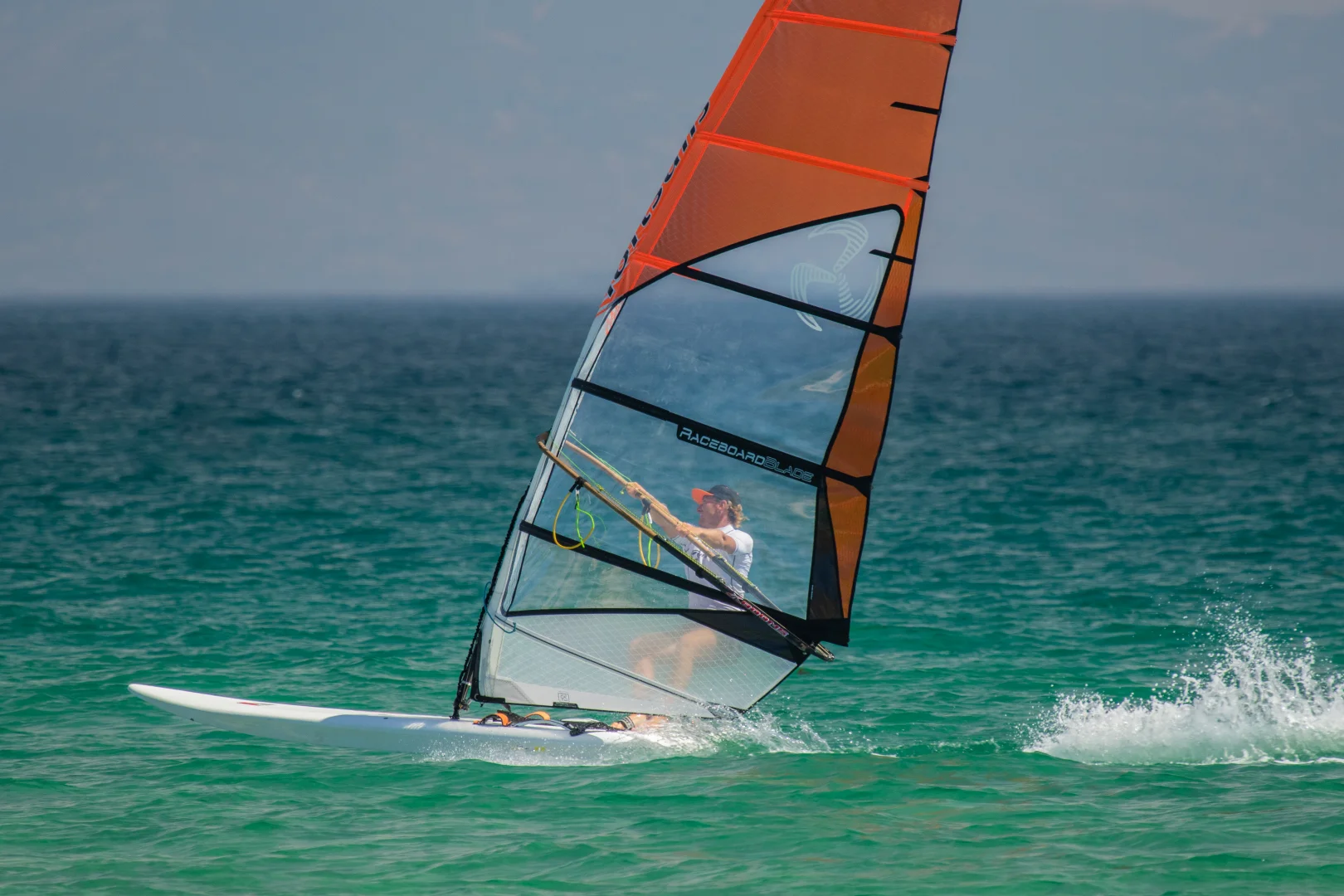 Quotes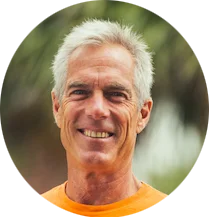 Monty Spindler
Curro and Joao development - raceboard cutting edge.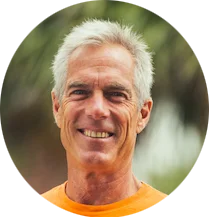 Monty Spindler
Curro and Joao development - raceboard cutting edge.
Frequently asked questions?
Find the answers of your Raceboardblade questions
Just click the box below.
What does 1 Year Unconditional + 1 Year Conditional warranty cover?
Warranty is valid 2 years after date of purchase. When making a warranty claim in the first year the product is unconditionally warranted. When making a warranty claim in the 2nd year the product must have clearly suffered from a manufacturer error.