Oxygen 2020
NO-CAM
FREERACE
The Oxygen is pure freeride: easy, accessible performance.

Since its inception as the O2 back in 1999 - when the Loftsails brand began - the Oxygen has received consistent magazine praise. Since 2005 a massive seventeen (17!) magazine test wins! Beyond doubt, the Oxygen delivers proven slalom performance in an easy, cam-free package.


Find a dealer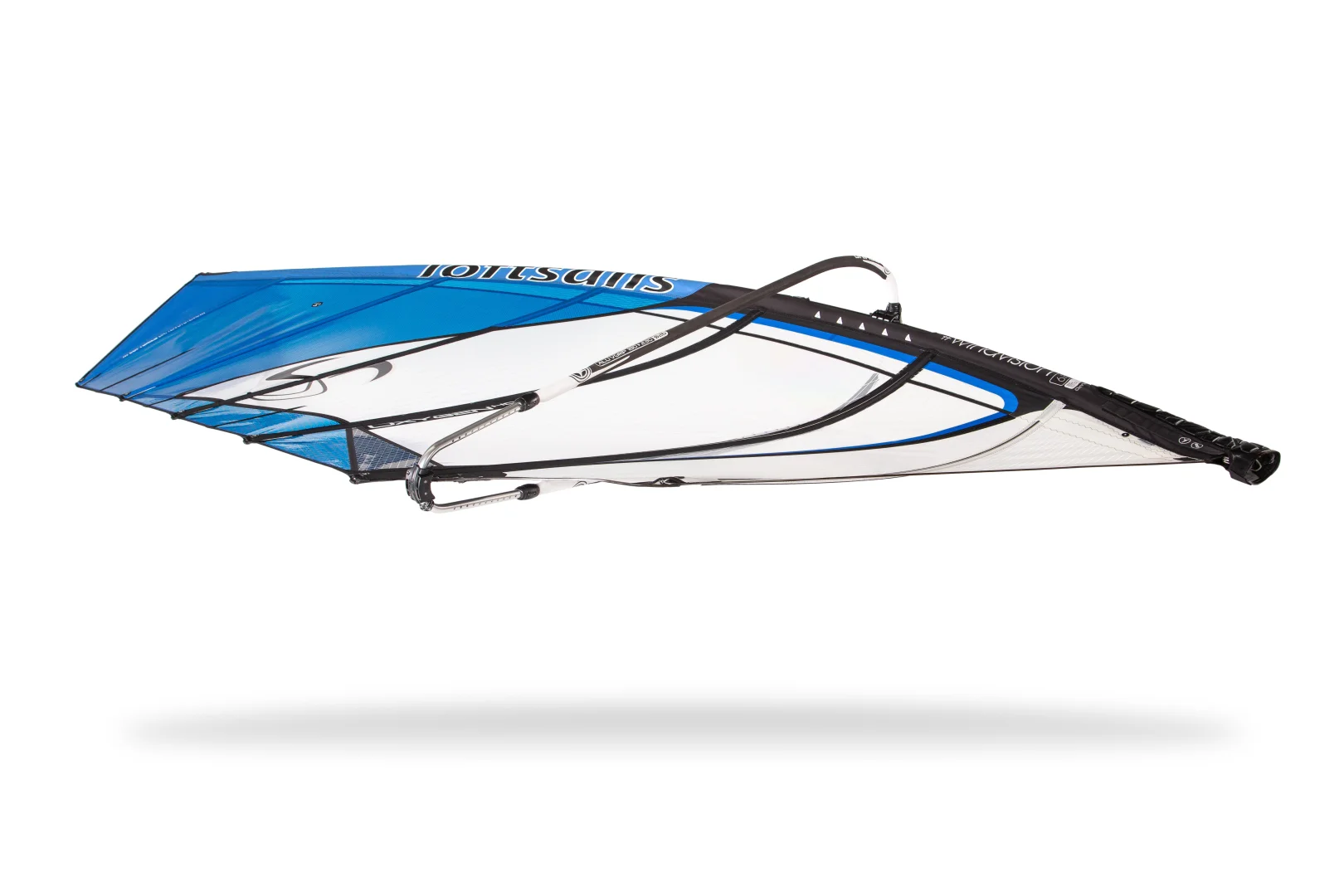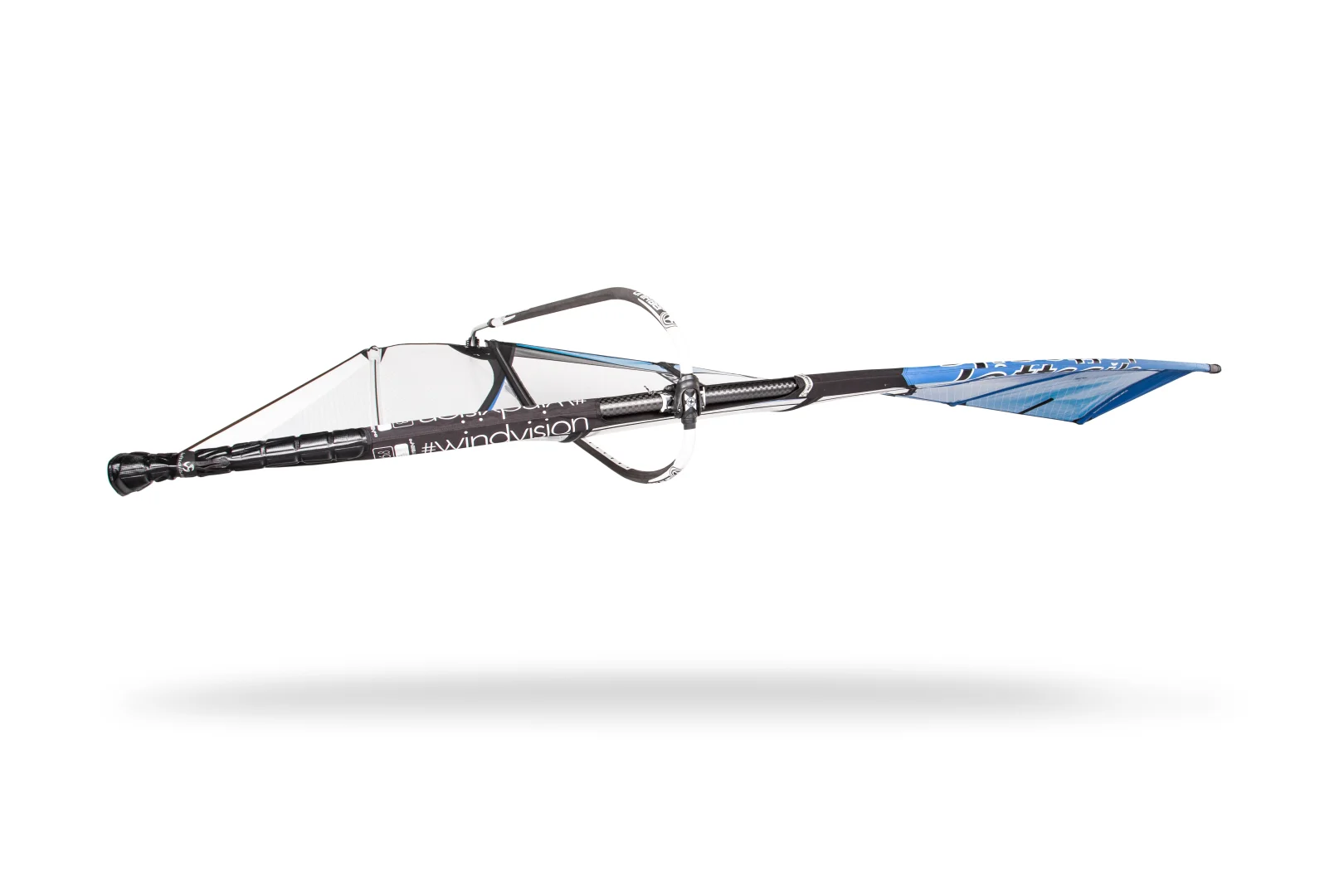 Features
& Benefits
Blue: full X-Ply – 5 mil biaxial luff and foot panels, 4 mil biax window panels, 3.5 mil biax leech panels, 2 mil upper body panels

Orange: 5 mil biaxial luff and foot panels, 5 mil mono window and 4 mil mono body panels

Tubed batten systems – control in the upper end
Dual clew eyelets with webbings – adjust leech release character to suit your sailing conditions

Cross batten with leech extension batten and inset clew – connects the boom to the batten structure and promotes lower leech twist for upper-end ease
Super durable full IYU250 4-part mast pocket – the perfect material between your mast and the elements
Double dacron head panels – easy roll-up, durability, longevity
X-ply batten pockets that alternate sail sides – same material for the batten pocket as the body material minimizes the asymmetric character of applied batten pockets. Pockets made with laminates allow the batten to be centered. These features combine to maintain rotation symmetry

Sizes 7.8 and up 7 battens, 7.3 and down 6 battens
Loftsails full-opening mast pad design – easy access to your mast extension, downhaul system and batten trim key

Trim marker - leech release reference: dial into your sailing conditions
Click to reveal features.
Sail Specifications
Description



Size



Luff



Boom Min



Boom Max



Vario Top



Extension



Cambers



Battens



Recommended Mast



Weight



Oxygen 5.3 Blue HD 2020
5.3 m2
412 cm
Vario Top
12 cm
0
6
Vision 400
3.9 kg
Oxygen 7.0 Orange 2020
7.0 m2
466 cm
Fixed
36 cm
0
6
Vision 430
4.48 kg
Oxygen 7.8 Orange 2020
7.8 m2
490 cm
Fixed
30 cm
0
7
Vision 460
5.01 kg
Gallery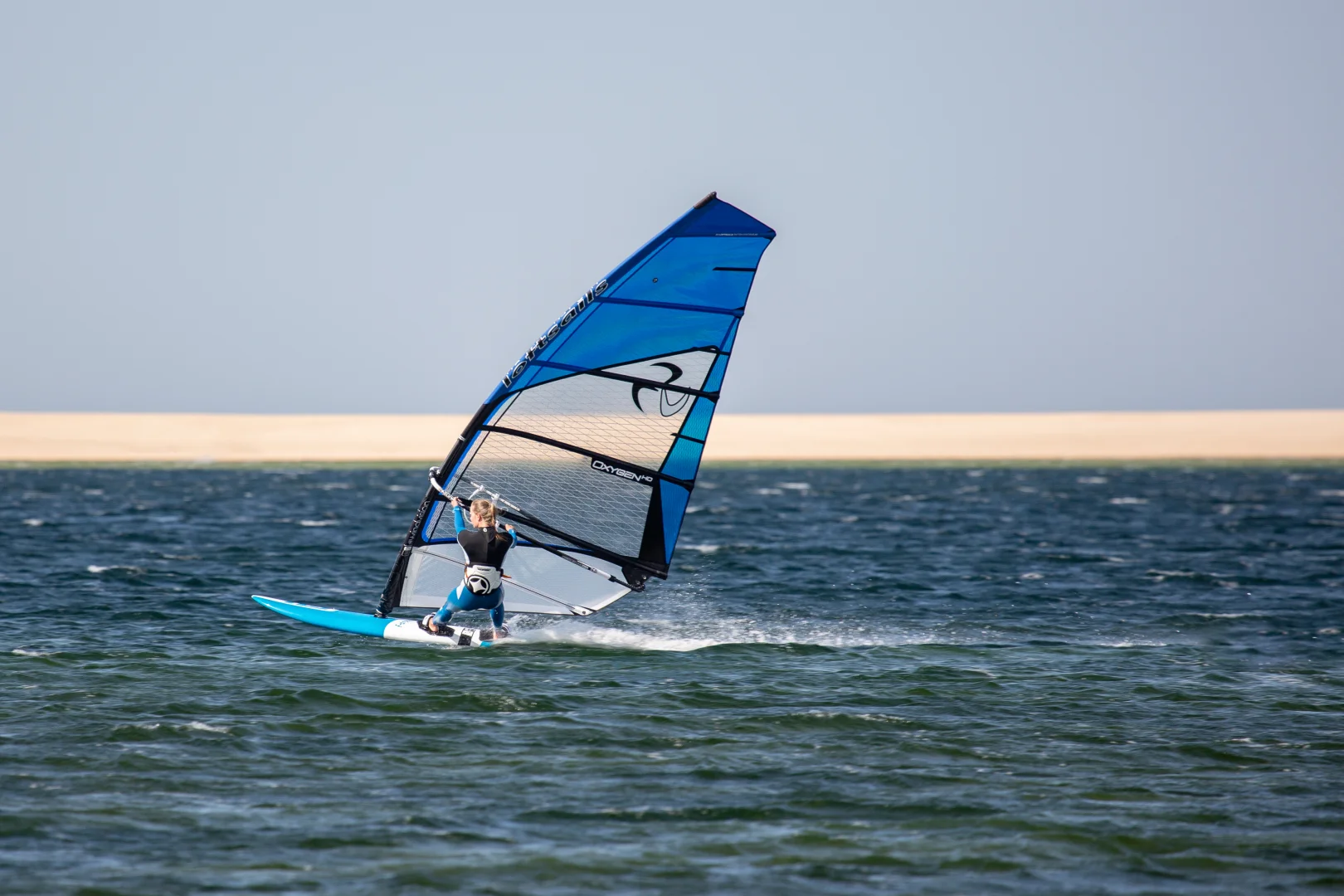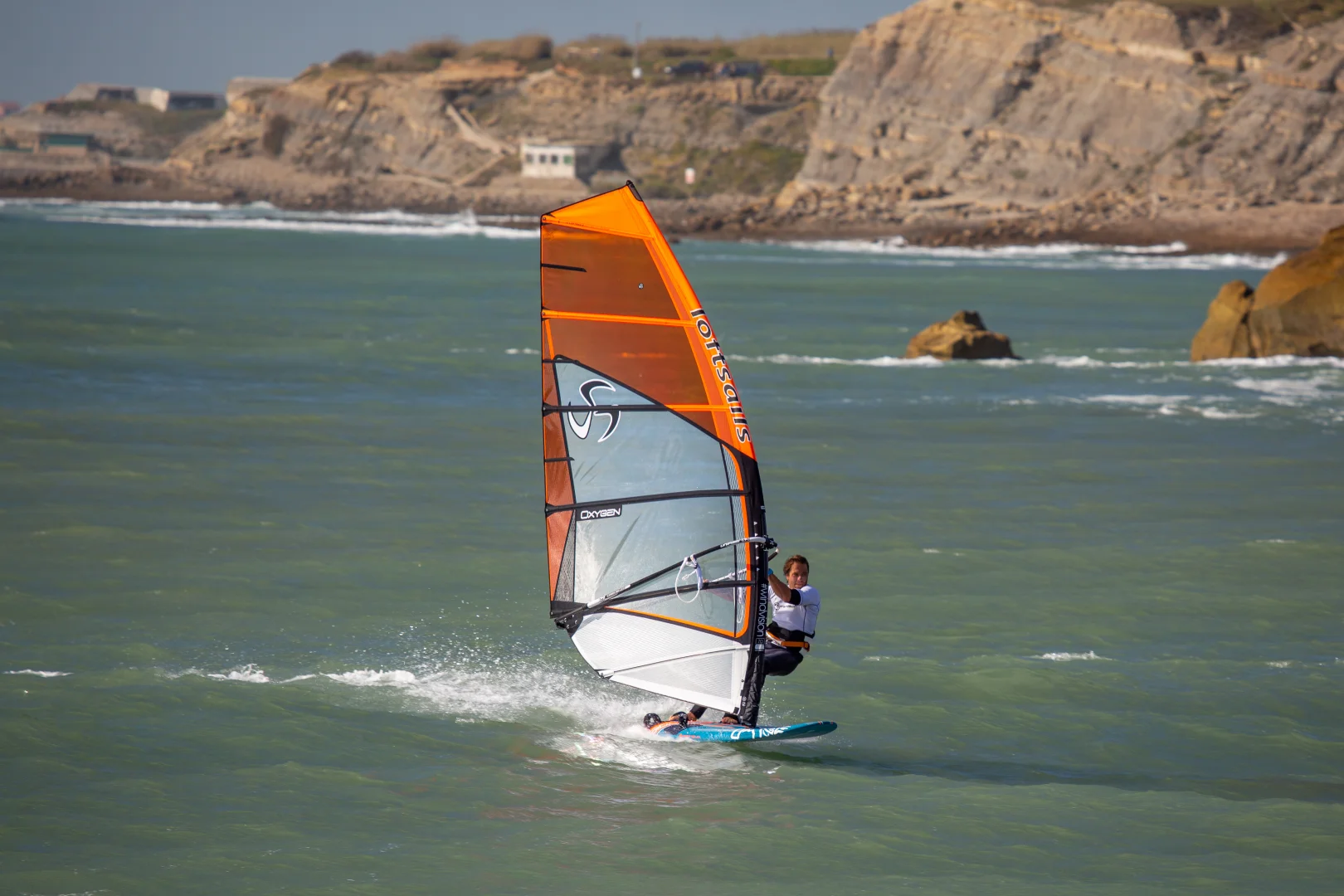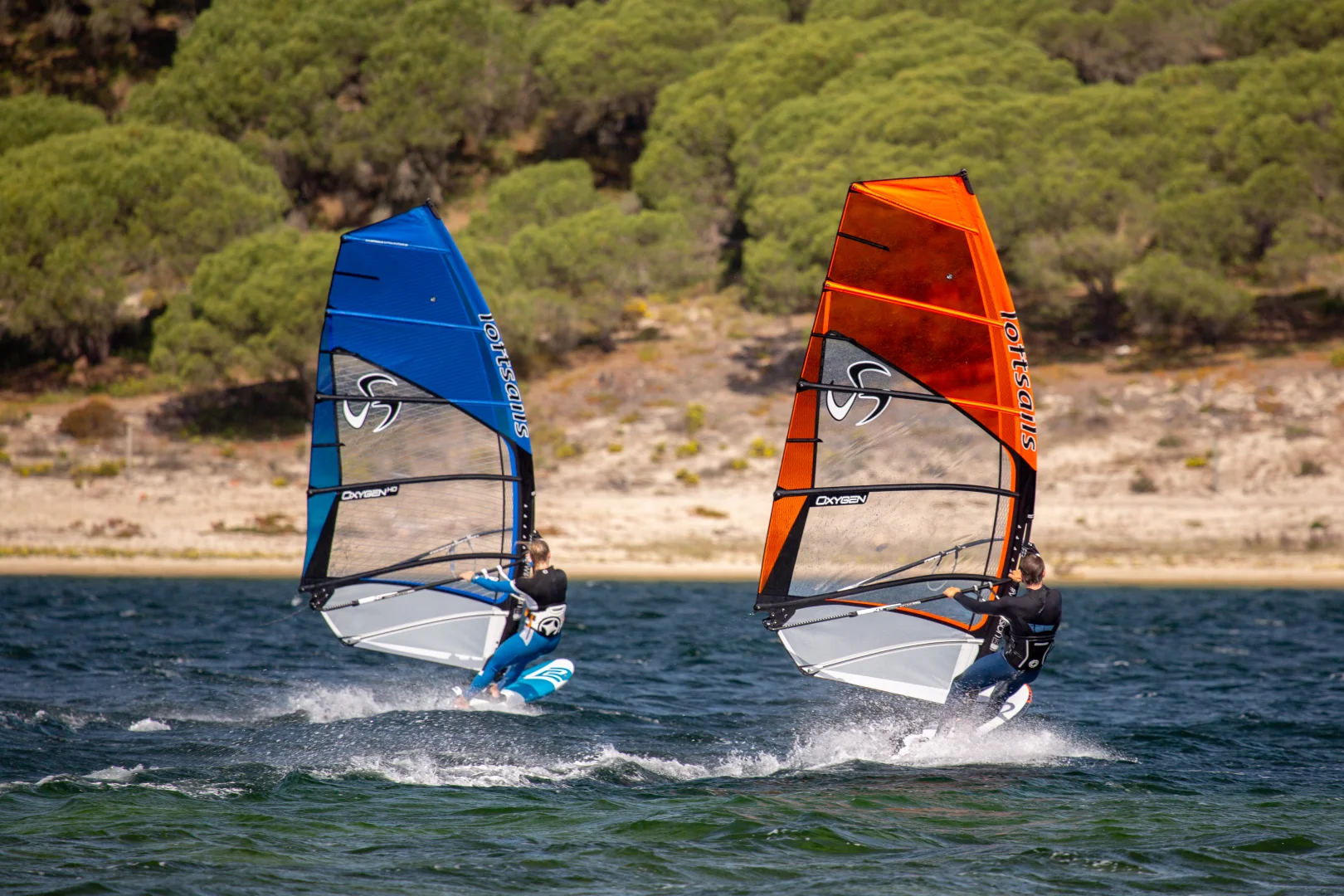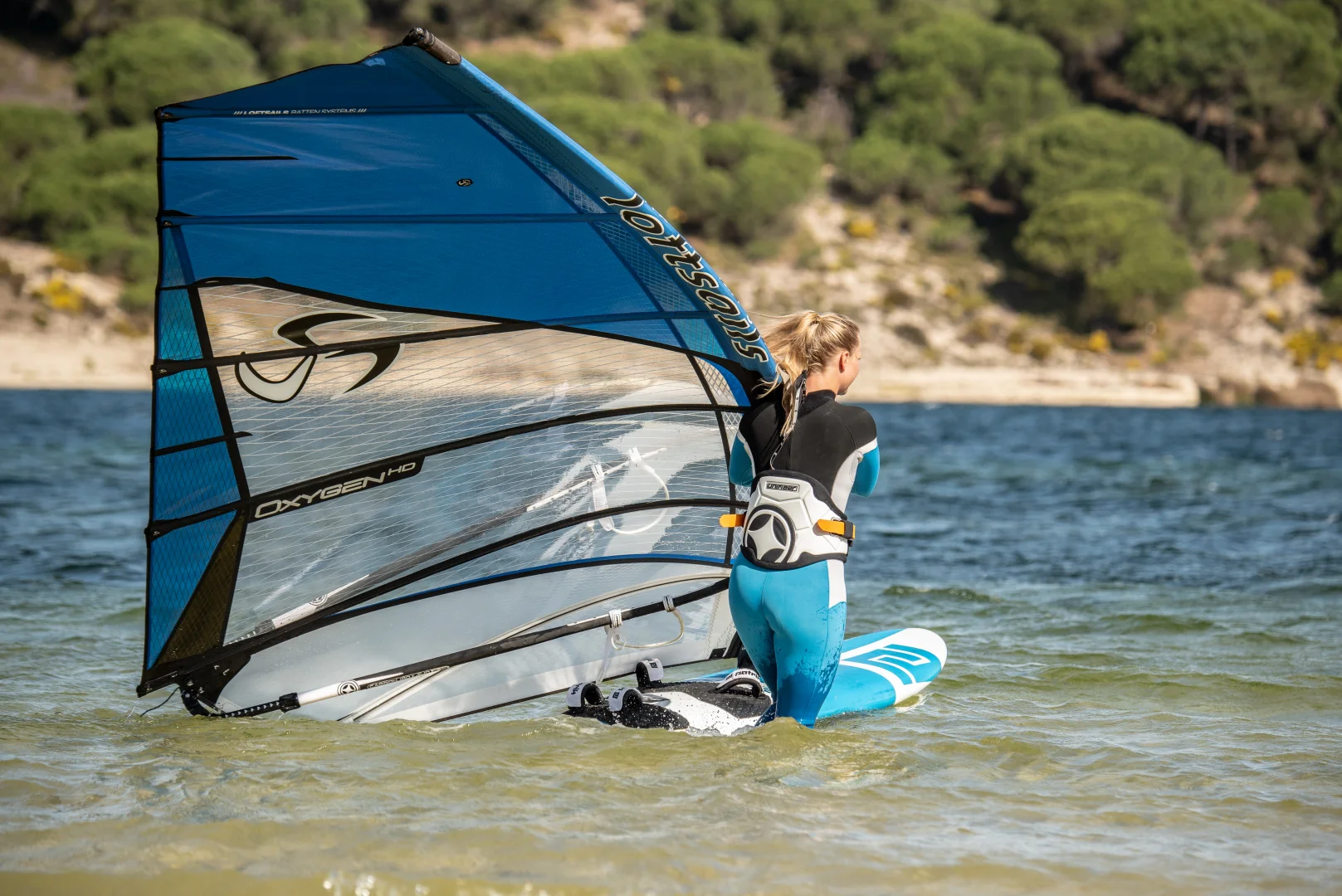 Quotes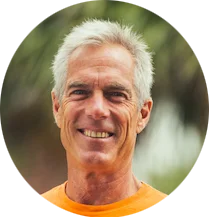 Monty Spindler
Oxygenate your windsurfing!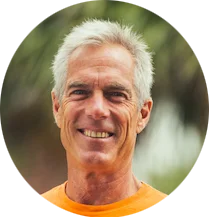 Monty Spindler
Oxygenate your windsurfing!
What does 1 Year Unconditional + 1 Year Conditional warranty cover?
Warranty is valid 2 years after date of purchase. When making a warranty claim in the first year the product is unconditionally warranted. When making a warranty claim in the 2nd year the product must have clearly suffered from a manufacturer error.