FORMULA RACING MACHINE
Sizes: 10.0 11.0 12.0
Redesigned for 2018, the Blade FR has evolved to even greater efficiency and speed for dedicated upwind and downwind formula courses. The Loftsails FR has a long and proven history in Formula racing – Dennis Littel's incredible 10 successive titles, and Fernando Martinez 6-time Spanish national champion.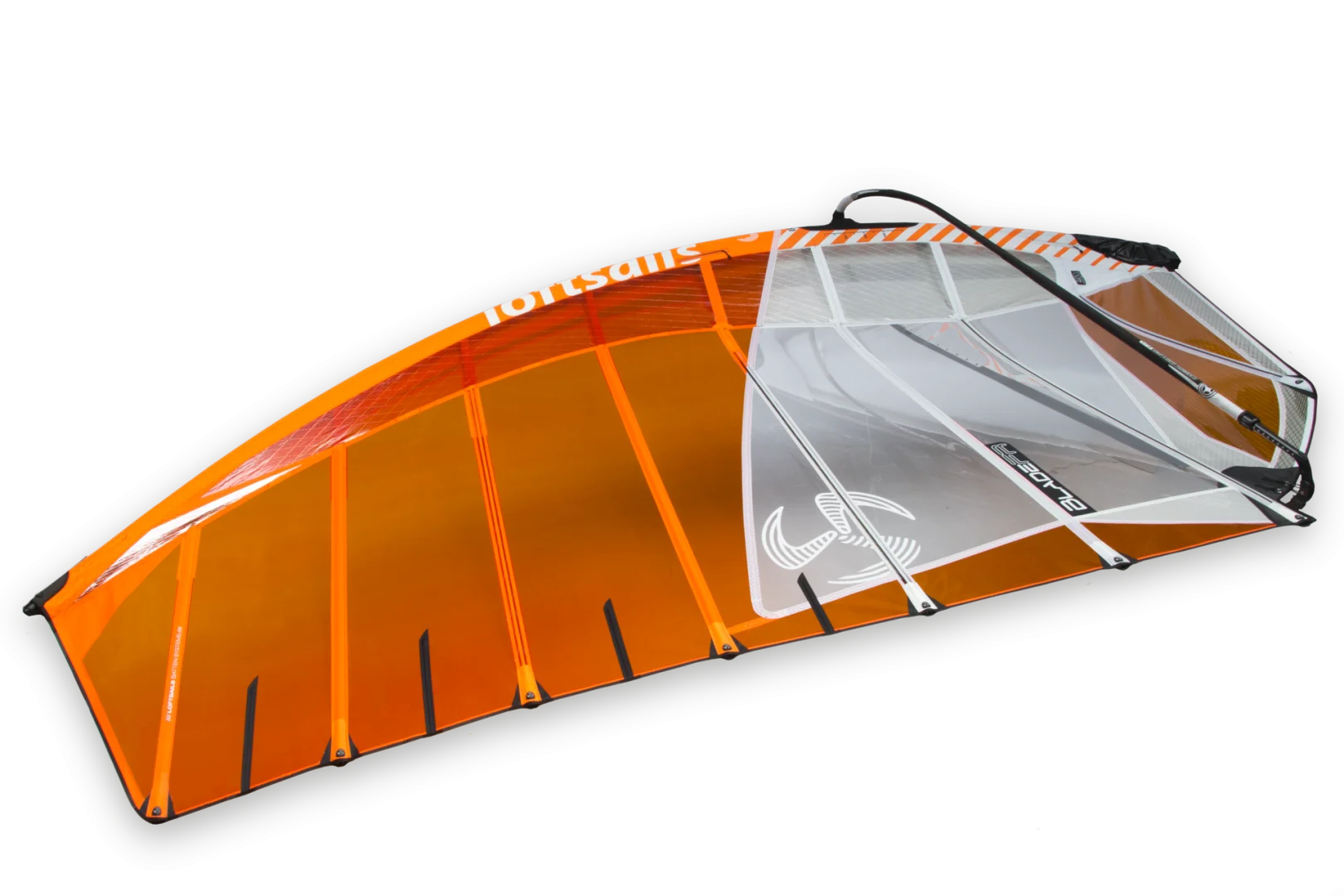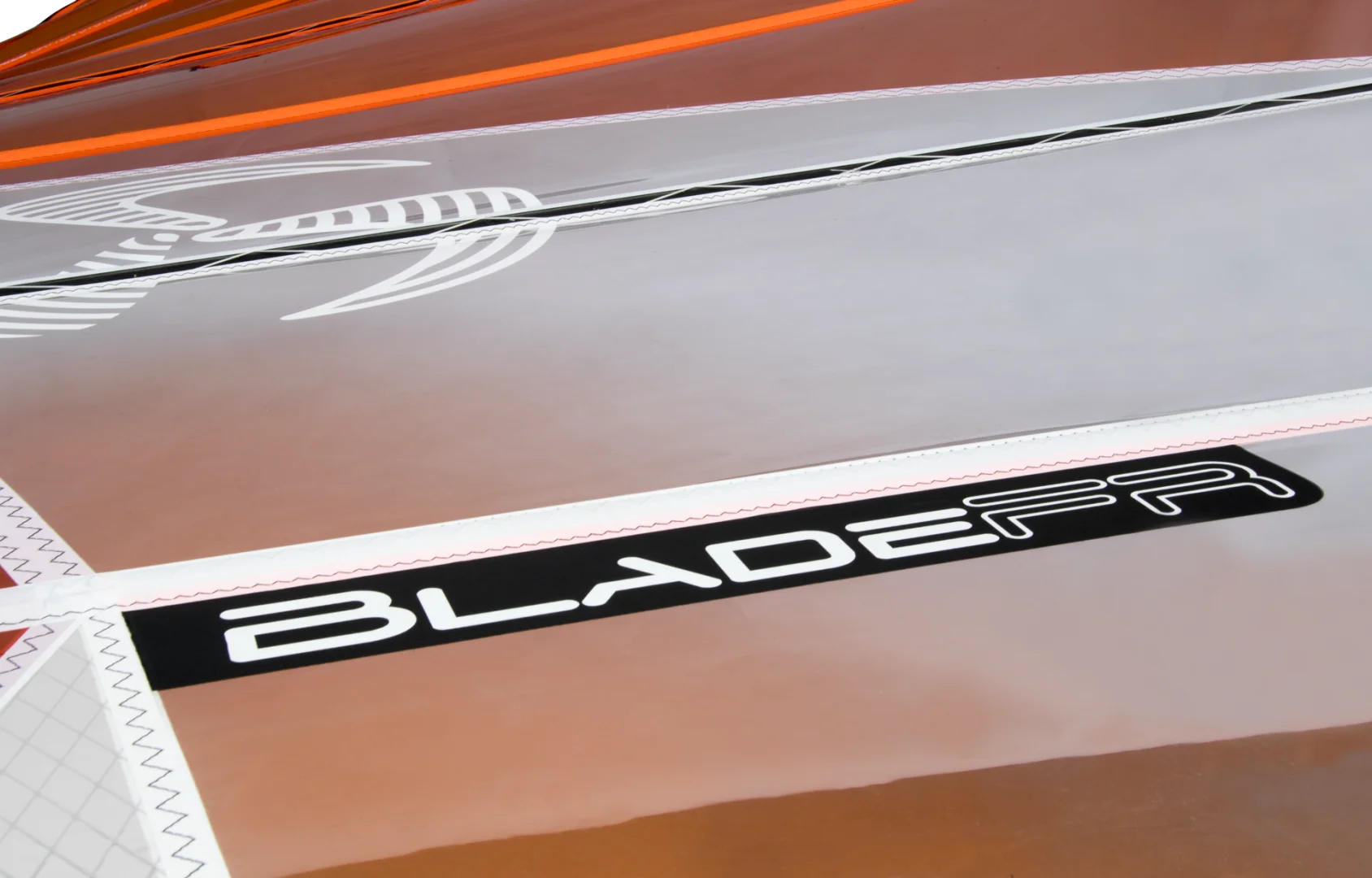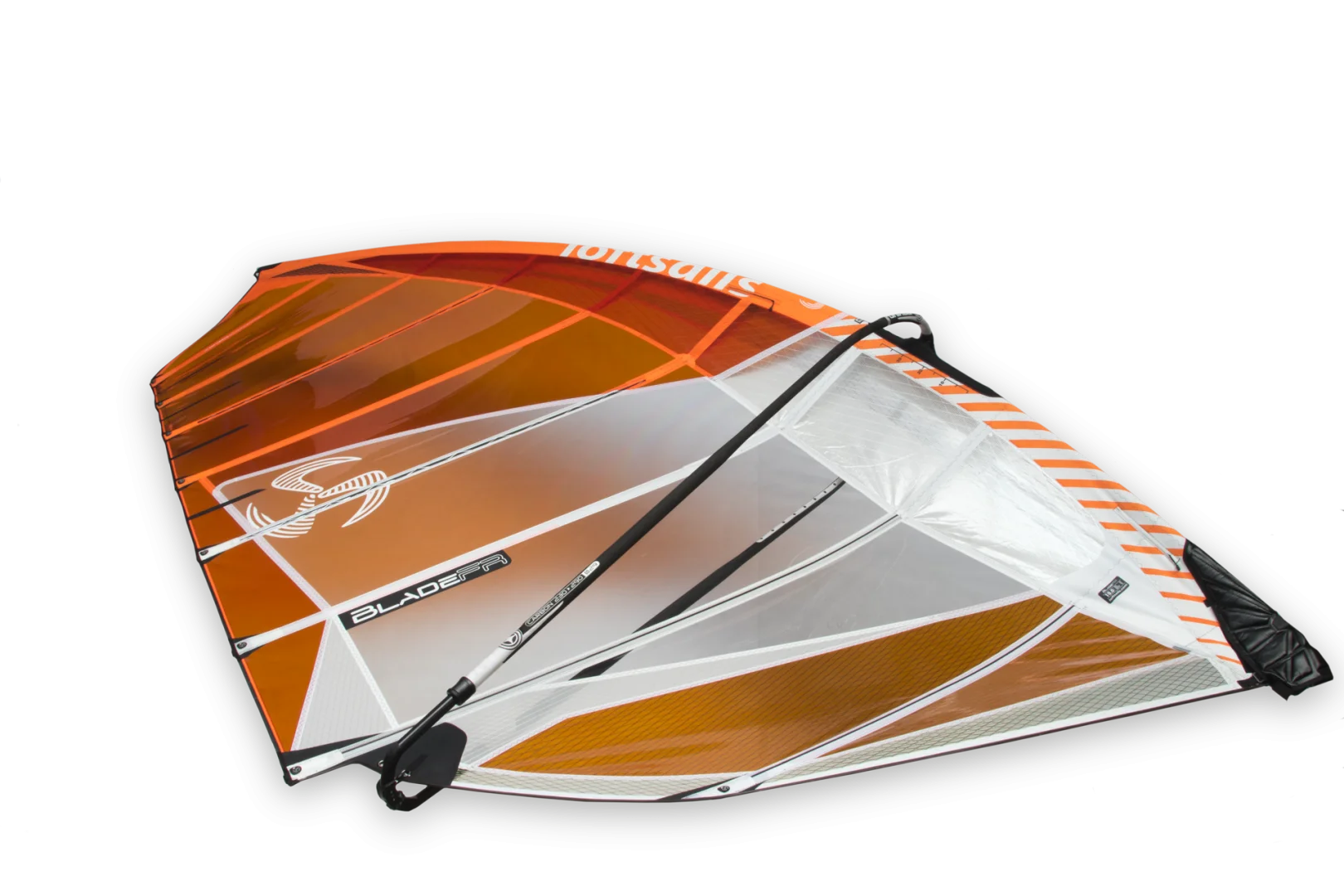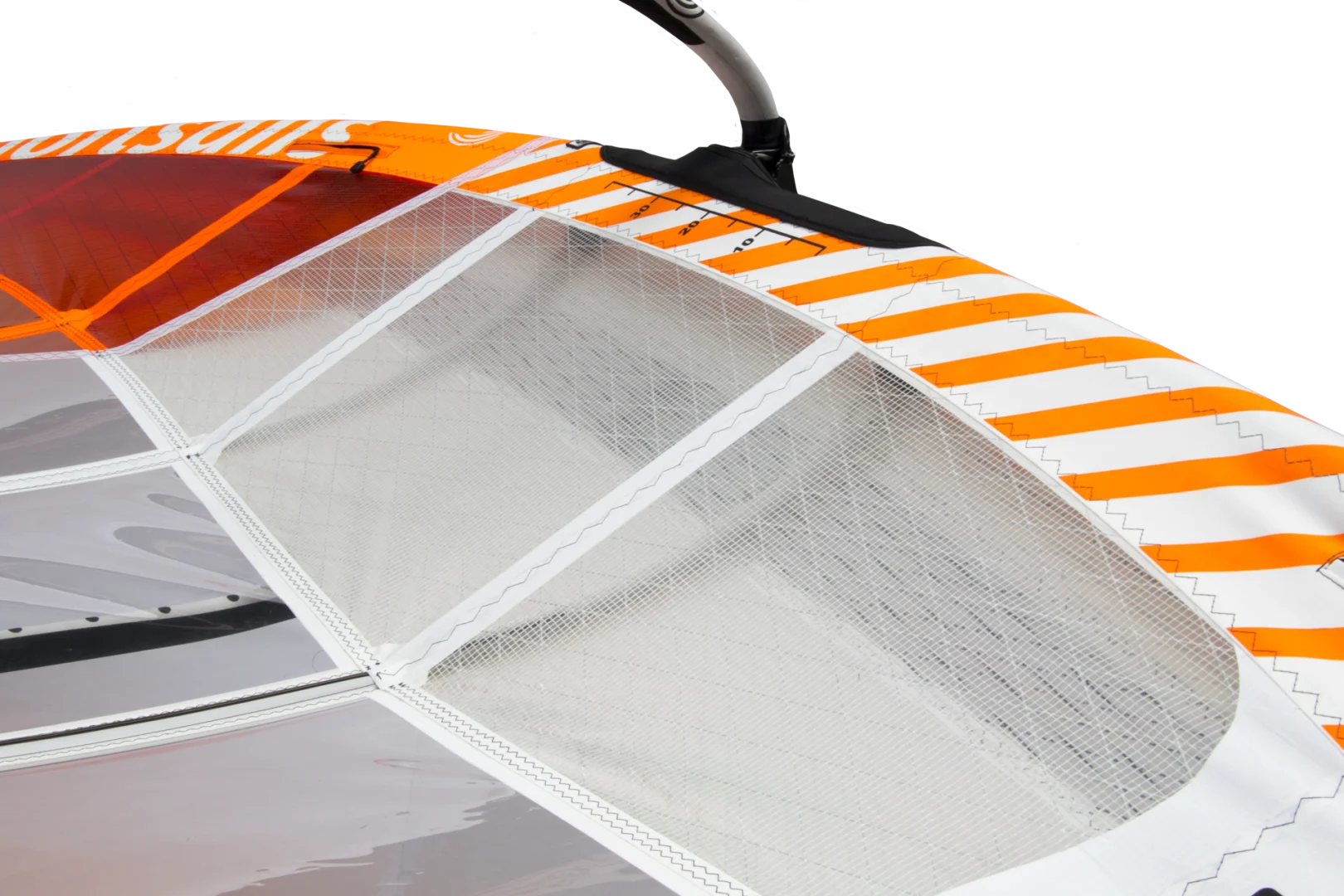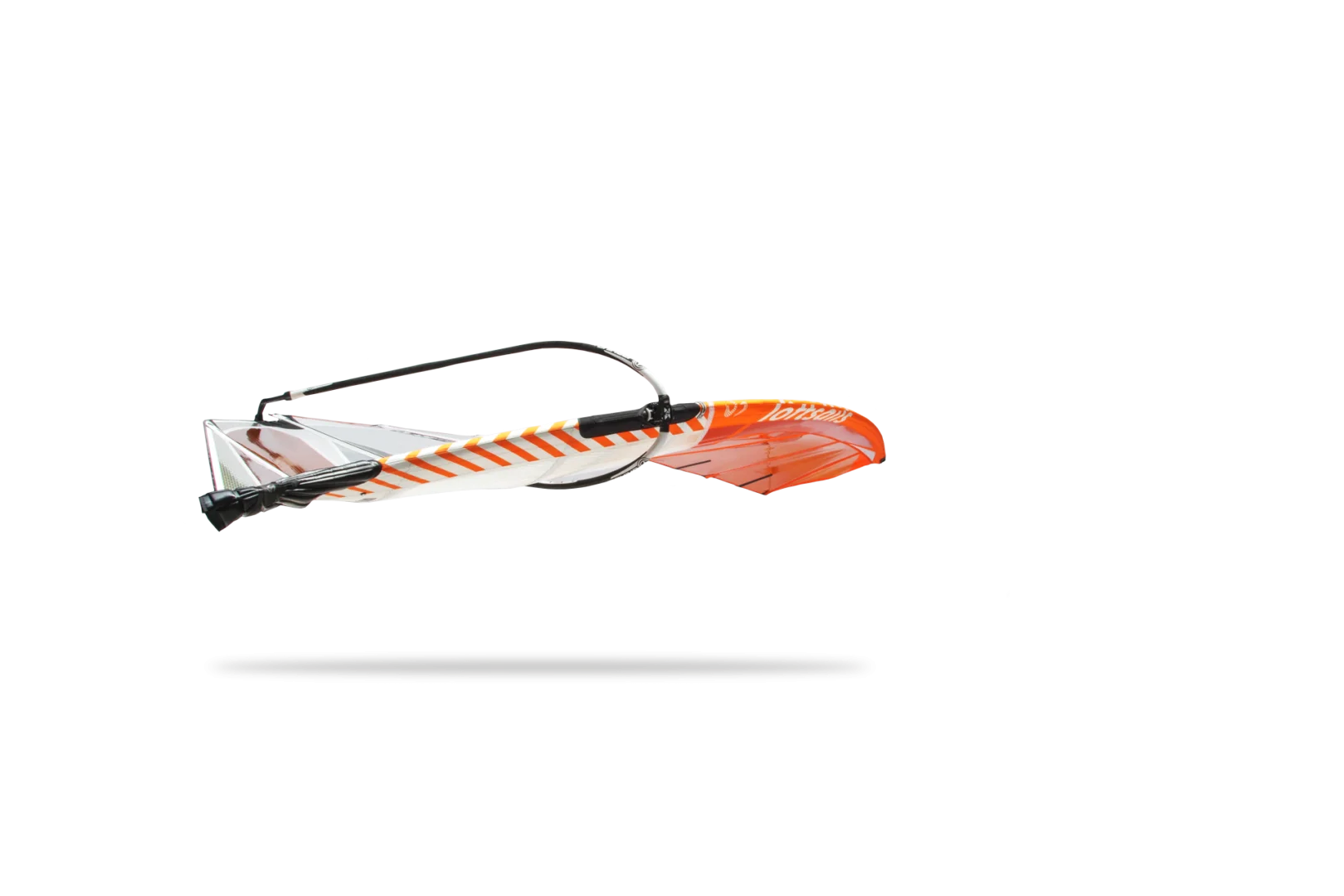 Features
& Benefits
Internal vertical and horizontal Kevlar strip applications at cams – Maintain stability and define shape profiles
Blade mast-pocket construction features mast panel and IYU 250 mast-pocket sides (3 layers) tensioned directly all 3 layers under tack pulley webbings, therefore downhaul tension is equalized between the mast panel and the mast pocket, resulting in the Blade FR´s firm, clean, easy-rotating leading edge.
Blade mast-pocket construction - Equalized loading between the mast panel (interior) and the pocket (exterior) The result is tensioned, firm mast pockets, exceptional durability, rotation ease
4-mm. Dimension Polyant monofilm body panels - proven superior performance
Tubed battens with varying carbon content according to performance. The top 3 are specialized 100% carbon tubes Carbon tubes deliver superior stiffness to maximize stability for your upper end
Slick Tekcam2 rotation. (Tekcam2 Large for SDM also supplied) Easy cam rotation makes your windsurfing experience more enjoyable.
Metallic cam interfaces - MCIs eliminate contact point degradation characteristic of cam designs without MCIs
Centered battens in X-Ply sleeves. (Alternate pocket sides) Using similar material for the batten pocket as the body material minimizes asymmetric character of Dacron batten pocket construction that, due to Dacron stretch, allows the batten to stay on the sail side. Pockets made with laminate pockets force the batten to stay centered. This is important to keep the sail symmetrical. If all batten pockets are Dacron, and mounted on the same side of the sail the sail will be biased to one tack and rotate unevenly. Loftsails X-Ply batten pockets that alternate sides limit asymmetric character.
Streamlined neoprene boom cutout with dual zippers - limits water entry into the mast sleeve during falls, keeping the rig light for a fast recovery
7-mm. monofilm vertical internal panel (inside mast-pocket) - For profile stability
Design Testimonial by Fernando Martínez del Cerro Delgado
"A Formula sail with zero Backhand. So, when a gust arrives you can accelerate and keep full control of
your gear. Find the downhaul setting for your board-fin combo and body weight and just play with the
outhaul to match the conditions."
Sail Specifications
| Description | Size | Luff | Boom | Vario Top | Extension | Cambers | Battens | Recommended Mast | Weight |
| --- | --- | --- | --- | --- | --- | --- | --- | --- | --- |
| BladeFR 10.0 Orange 2018 | 10.0 m2 | 540 cm | 248 cm | Fixed | 20 cm | 4 | 8 | Team Edition SDM 520 | 7.04 kg |
| BladeFR 11.0 Orange 2018 | 11.0 m2 | 562 cm | 264 cm | Fixed | 32 cm | 4 | 8 | Team Edition SDM 530 | 7.84 kg |
| BladeFR 12.0 Orange 2018 | 12.0 m2 | 584 cm | 274 cm | Fixed | 34 cm | 4 | 8 | Team Edition SDM 550 | 8.38 kg |
Ask Monty
"When you have a technical related product question."
Write a question
Knowledge
"Learn and understand our products better."
Learn more
Preferred Webshop
"When you want to buy online direct out of stock."
Buy now
Warranty
"Sorry to hear this happened, let's work out a solution"
Apply
Share your feedback
"Help us to improve to make our products even better than they are."
Give feedback
Nearest dealer
"Visit your nearest local shop who stock Loftsails."
Find out
Frequently
asked questions?