Getting to Know Maé Davico
How old are you, and where are you from?
I'm 21 years old and come from the south of France.
At what age did you start to windsurf, and what drew you to the sport initially?

I began windsurfing at 11 years old. I started with optimist sailing at school, and after, I joined a club so I would be able to do it all year round. After two years, I was too old to continue in the optimists, but I saw many people in my club windsurfing, so I decided to start windsurfing for the speed and to have more connection to the water.
Who were your favourite riders growing up as a kid?

I never really had a favourite rider when I grew up; I admired them all. But of course, what Sarah Quitta does is very impressive and makes me want to be able to do the same. When I started slalom, I started on the AFF circuit where Marion Mortefon, Delphine Cousin and Maelle Guilbaud sailed. I always dreamt of one day reaching their levels.
If you could choose any conditions to windsurf in, what would they be, and what equipment would you use?
One year ago, I would have said 30 knots with the 5.8 Racingblade on the fin, but now I prefer to have 15-20 knots to go with the 7 or 6-meter Skyblade and the foil. However, I still enjoy going out in 30-40 knots with the Racingblade 5.2 on the fin.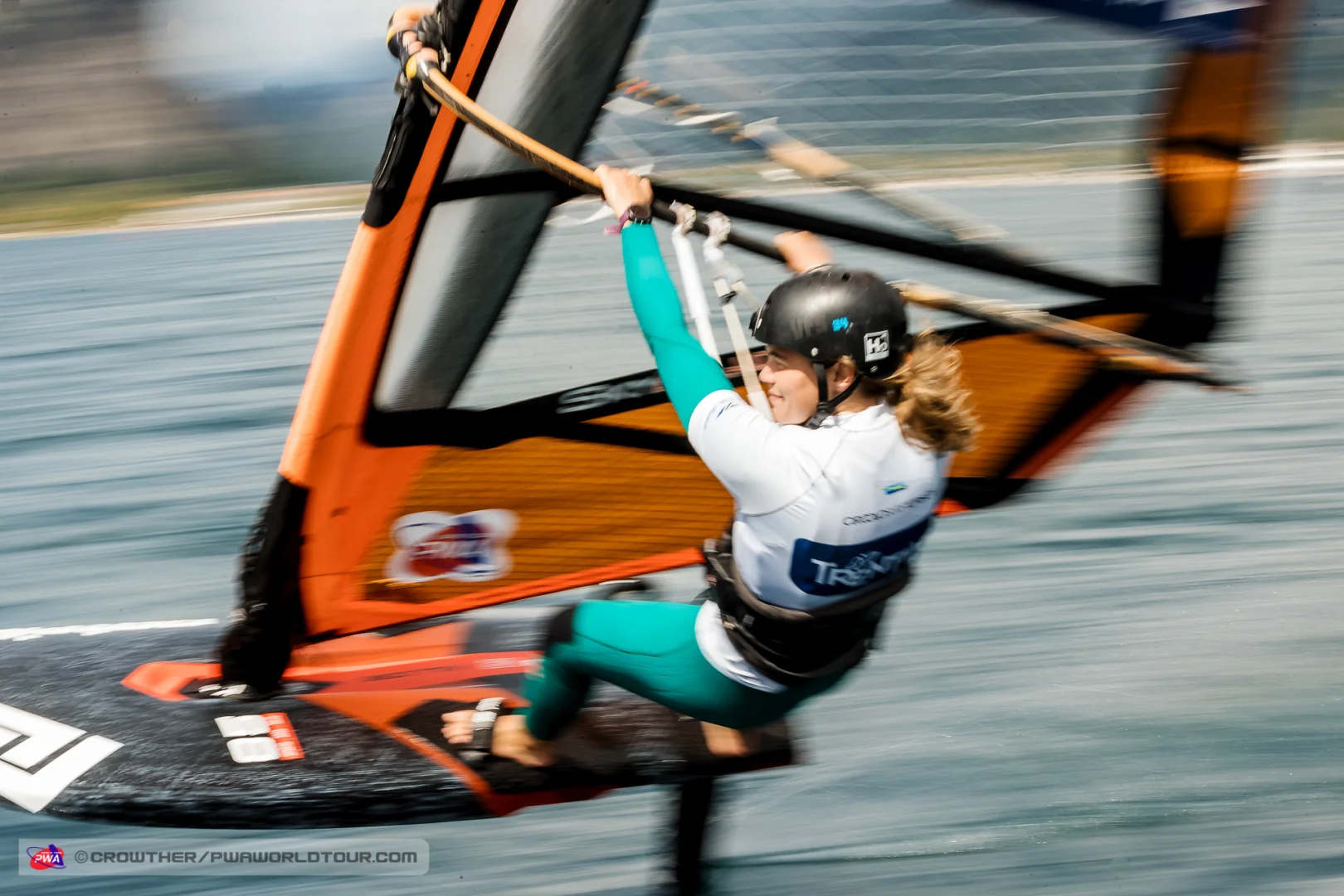 Mae charging at PWA in Torbole, Italy.
If you would sail in any other discipline, what would it be?
I don't know because I don't do any other disciplines other than slalom, but maybe waves because it's awe-inspiring to see, and I want to be able to do it like them.
What has been your 2023 highlight so far?
For now, my biggest 2023 highlight is in PWA in Torbole because I fought for the podium on this stage for the first time in my life and didn't think it would be possible so soon.
Do you prefer competing or content creation?
I prefer competing; it is now in my blood, and I really like competing with the best girls in the world.
What has been your favourite moment as a Loftsails team rider so far?
I don't have a favourite moment as a Loftsails team rider because I have so many memories with Loftsails. My favourite moments are all my memories with Loftsails, from meeting the whole team at the Défi Wind to the competitions I have done with the Loftsails sails, where I could perform well.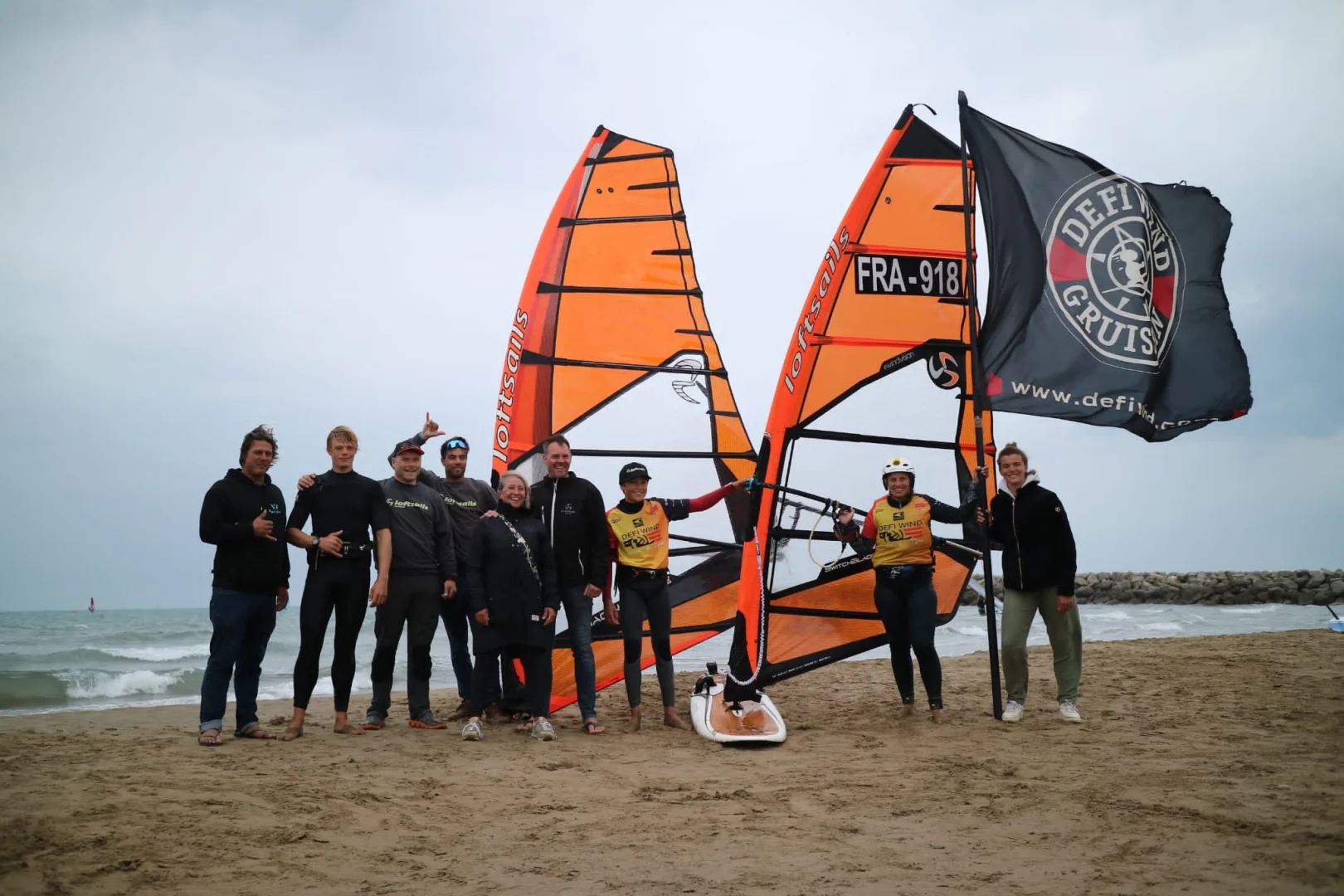 Loftsails at Defi, 2023
What are your goals for the coming years?
My goal for the next few years and, of course, a dream that I have had for a long time is to fight for the title of world Champion PWA, but for this, there is still work and other steps before. I will do everything for the end of the year to fight for the top 5. I will give it my all for the next few years to represent Loftsails and reach the highest level possible.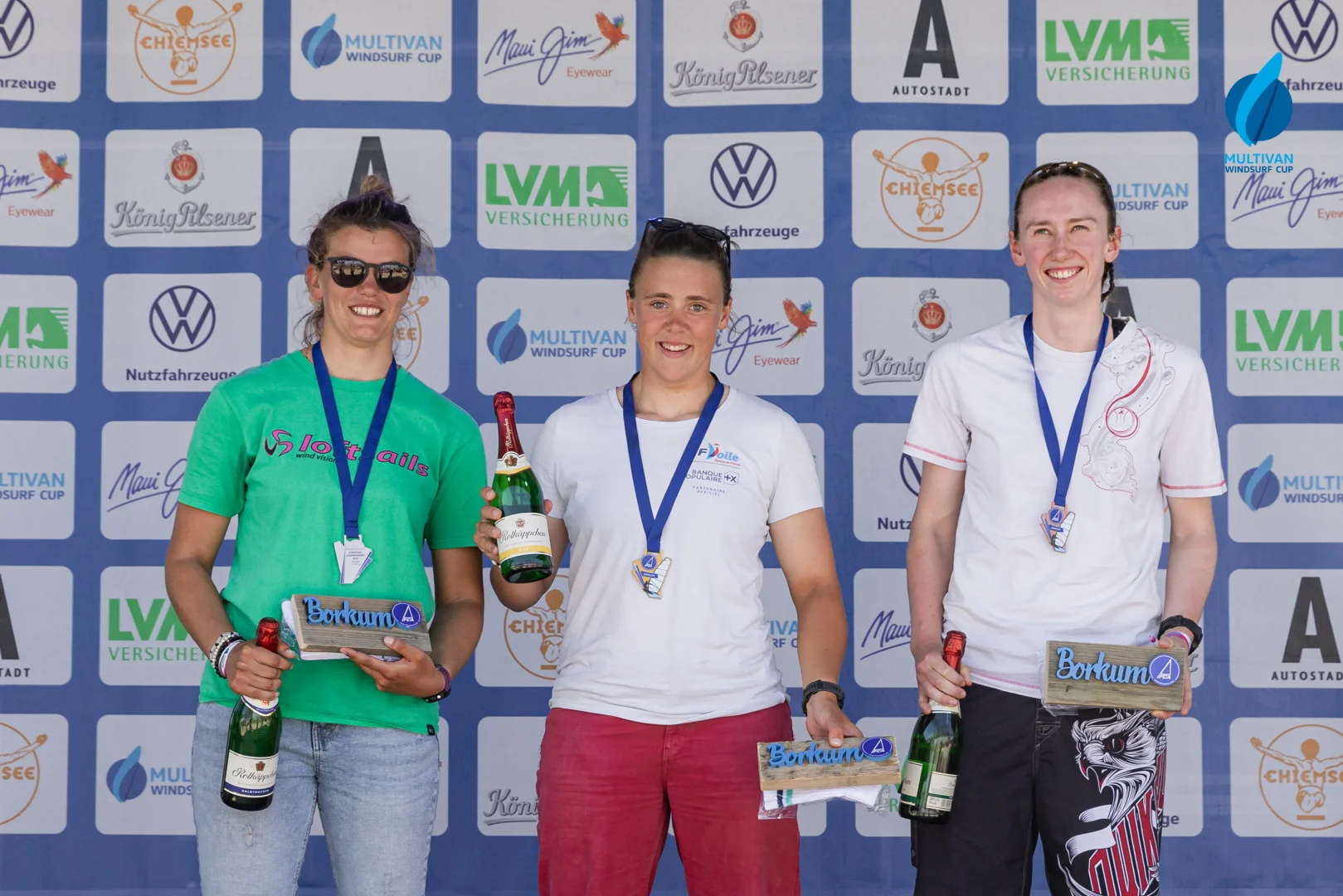 Mae on the podium in Bokrum, Germany