Joao Rodrigues - Raceboard World Champion
Q: Congratulations on your Raceboard World Championship ... How does it feel to win your second title 28 years after the first one?
A: Many thanks! Yes, indeed, I am very happy, not only because I won, but mostly because competing still has a wonderful meaning to me. Sailing is a marvelous sport and after so many years, I still feel the same passion, as if it I was doing it for the very first time!
Q: What equipment were you on at that time? How has equipment evolved over the years and how does it compare to the Olimpic Pack you have been competing on?
A: When I won my first windsurfing title back in 1995 it was in the Olympic class at that time, the Mistral One Design. We sailed with a 7.4 m2 sail! I remember I rented the equipment, as the event was in Port Elizabeth, South Africa. I learned to sail in a division 1 board, late seventies, the same kind of board used in the 1984 Olympics, in Los Angeles. My first Olympics, Barcelona 92, was sailed with a Div II board, Lechner, with a 7.3 sail. And in the last Olympics, Rio 2016, we used an hybrid board, the RS:X, with a 9.5 sail. Besides the size of the sails, which got bigger, the speeds have increased dramatically, meaning in the early years, we were reaching 6 to 15 knots max speed upwind and downwind, and now we can see in the GPS up to 17 knots upwind and around 30 knots downwind. Another thing that changed over the years was the physical side of the competitors. Nowadays, to be a competitive sailor in the Olympic Class, you need to be extremely fit! Otherwise, you will not be able to maintain your speed for long. I remember that when going to Sydney 2000, the RYA published a study where they compared the fitness level of all the British athletes competing in those games. Guess who were the fittest!? Yes, the windsurfers...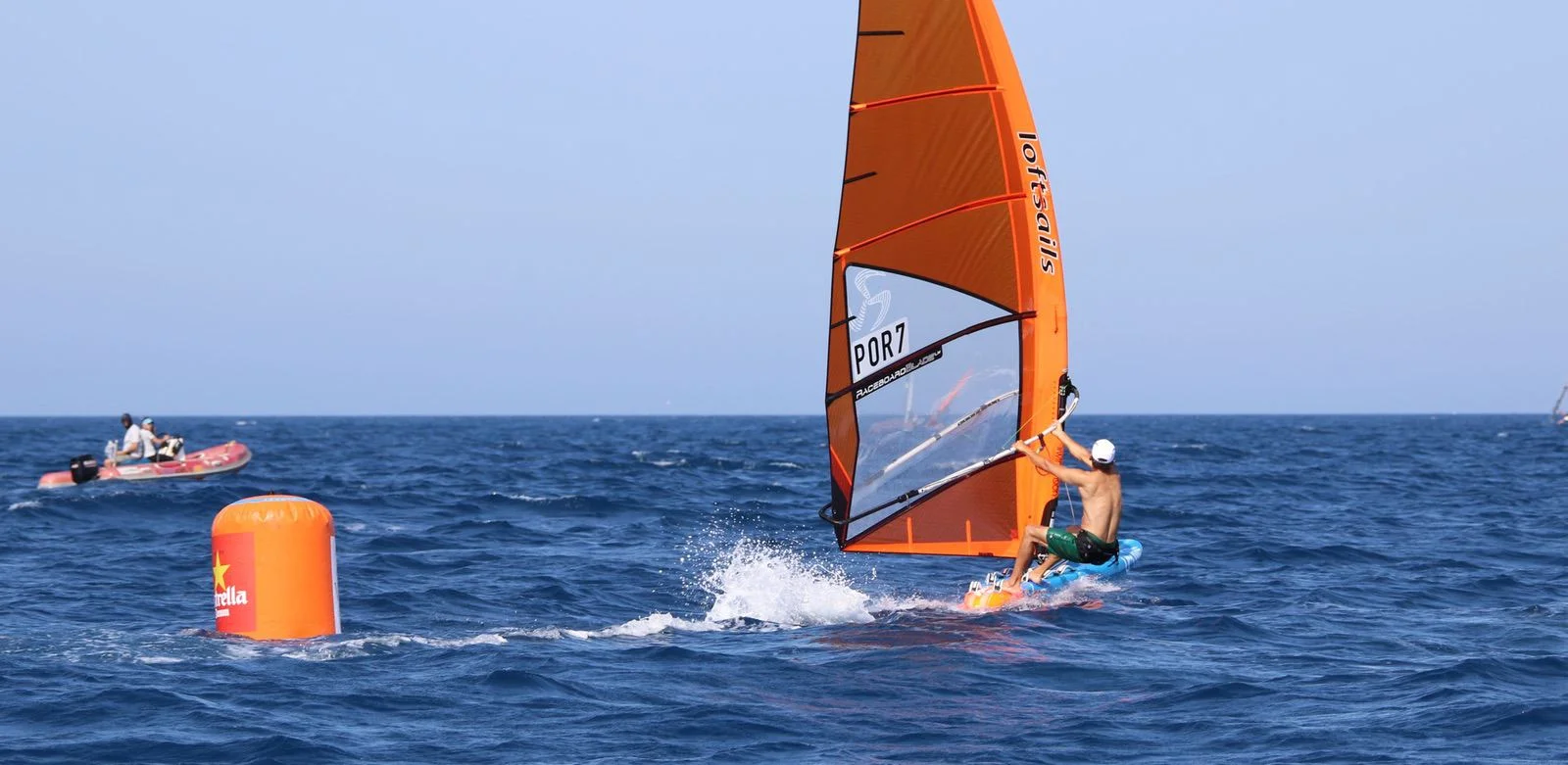 Q: How did you prepare for the Championship?
A: For this specific event, as we expected light winds, we spent a great deal of time developing a specific rig for these conditions. We were looking for a sail that would be tremendously powerful and light, but also durable and reliable. Something that you could rely on, no matter the conditions. The result turned out to be pretty beautiful.
Besides that, because of the light wind predicted, which together with the heat, would mean a very physical event, I did prepare myself for that, both mentally and physically. But I must say that the rest day we had in the middle of the event - no wind on the third day - made a great difference as I could recover a bit and maintain the performance during the last two days.
Q: How does it feel to win on a sail you have been deeply developing together with Monty Spindler?
A: Monty gave us - I was working closely with Curro Manchon - a wonderful opportunity to improve the 2018 Loftsails RaceboardbladeLW, which already is a very good sail. Monty made some adjustments that in the end, made all the difference. An extremely powerful sail in marginal conditions, but still a very good sail up to 20 knots. In downwinds became a pleasure! Very light in your arms yet with the right stiffness the Loftsails mast was providing ... we had a machine in our hands! So, yes, what a pleasure to see one year work resulting in such a fine piece of art. Monty always knew exactly what we meant when we were providing feedback from the tests of the various prototypes we tried. I still remember the first time I sailed with the lastest prototype version, kind of knew I had something special in my hands, and it proved to be so...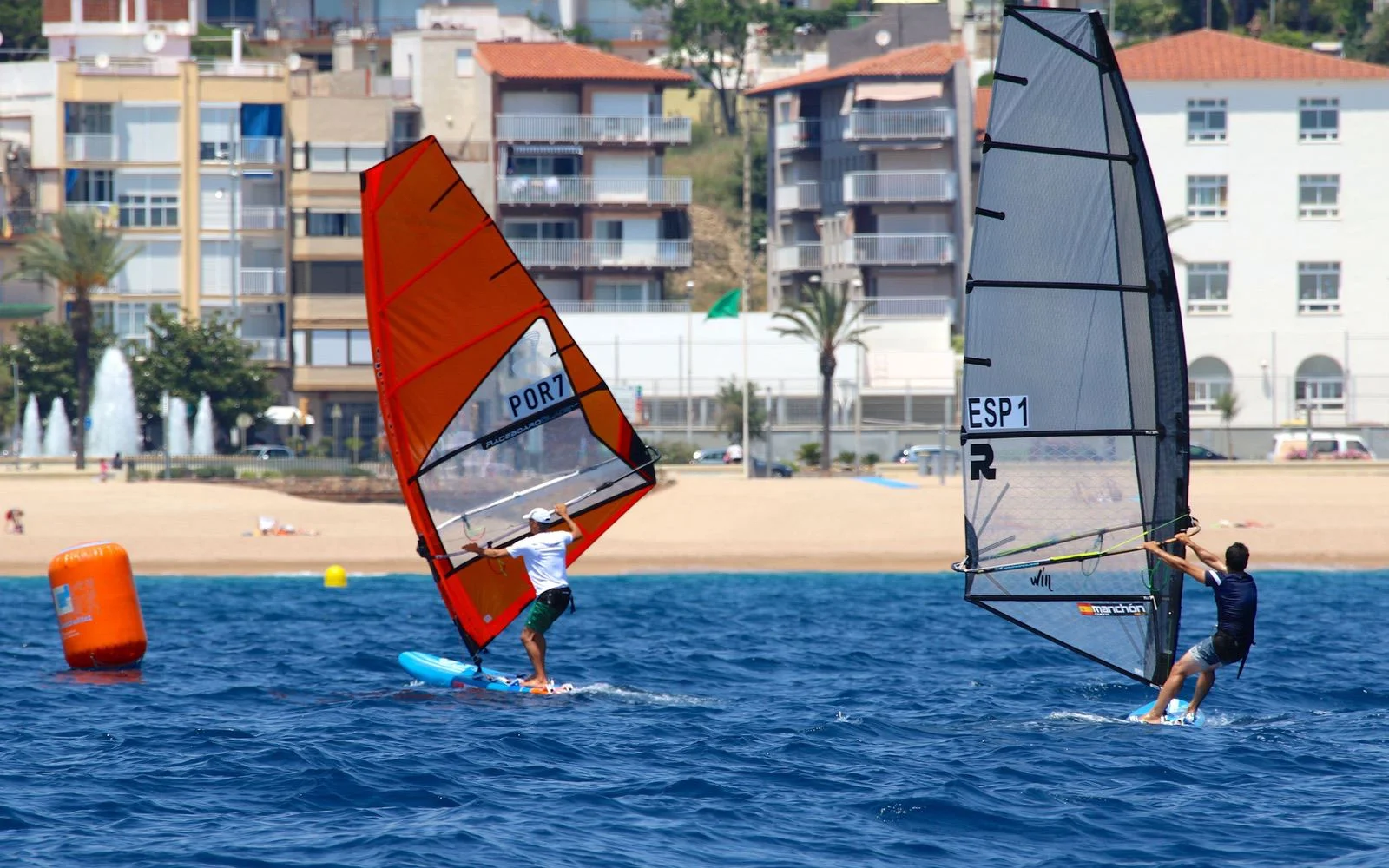 Q: Wind was mostly light, are these your prefered conditions?
A: I love to sail in Raceboard in any conditions! But to be honest, I prefer windy and wavy conditions, more or less the same I can find in Madeira, where I live. The harder, the better!
Q: You were on the RaceboardbladeLW every single race, how did it perform and what are your trimming preferences/secrets?
A: I must admit that it took me a while to figure all the settings, and I am sure we are still learning. I was using the bottom part of a 550 Loftsails Team Edition 100% carbon mast mixed with the top part of a 520 one. For this sail and my weight, this ended up being the perfect combination. I also used 4 different types of battens, from an extremely soft one to a very hard one. Did try a lot of combinations to finally reach the one I used as It suits my way of pumping and the way I like to trim the sail.
Q: What is your plan for the season ahead?
A: The Raceboard master worlds is my next event, to be held in Portimão, Portugal next September. Until then, we will continue to develop both Raceboardblade designs, the LW - yes, there's still room for improvement - and the high wind sail, which could be a completely different design. If we have windy conditions for a change, in the south of Portugal it will be a great chance to test new designs for higher winds.
Thanks and good luck ¡