2018 RANGE MAGAZINE TEST REVIEW REPORTS
THE VERDICT
With looks that deceive, the Purelip provides precise useable power over a massive tuneable and natural range, displaying just the right balance of comfort and sharpness that can't but help to inspire. Its top end stability is something to marvel.
Read FULL TEST
THE VERDICT
Uniquely using a 370cm mast, the WaveScape somehow benefits from all the upsides, such as light handling and riding comfort (not to mention the practical possibility of having just one mast), without compromising its marginal wind range. It is certainly the surprise of the group for 2018.
Read FULL TEST
THE VERDICT
Unique in style and set, the Oxygen combines balanced easy handling with range and real efficiency, making its performance both accessible and far-reaching.
Read FULL TEST
WIND MAG (FRA) SPECIAL TESTS ISSUE APRIL 2018
LOFTSAILS 2018 SWITCHBLADE 7.8
THE VERDICT:
Gaining manoeuvrability, the new Switchblade gets rid of its weight inconvenient and gets an even more dynamic behavior. The return of the mast-sail couple offers a both nervous and soft compromise, full of explosivity , comfortable and easy to control. The Switchblade pleased us with their accessibility and performances , covering the needs of a freeracer with a freeride soul.
+++ : Sensations, Dynamism, Pumping, Reduced Weight feeling
--- : Low boom window or 190cm + riders
WIND MAG (FRA) SPECIAL TESTS ISSUE APRIL 2018
LOFTSAILS 2018 RACINGBLADE 7.0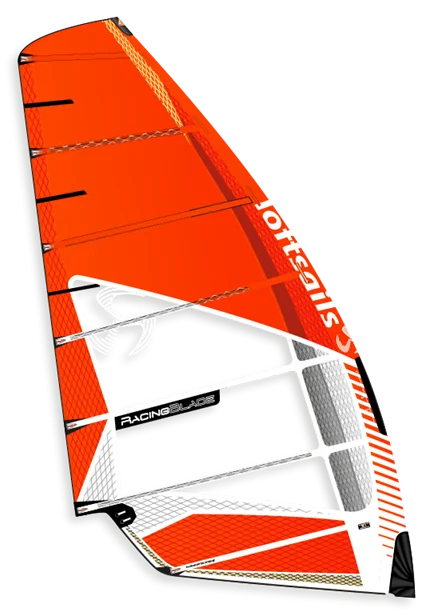 THE VERDICT:
True racing machine, the Loftsails provides direct sensations and high class performances. Heavy riders and high level slalomers will be able to make the most of it to reach impressive performances on all the wind range.
+++ : Speed, Power
--- : Physical
WIND MAG (FRA) SPECIAL TESTS ISSUE APRIL 2018
LOFTSAILS 2018 SKYSCAPE 6.4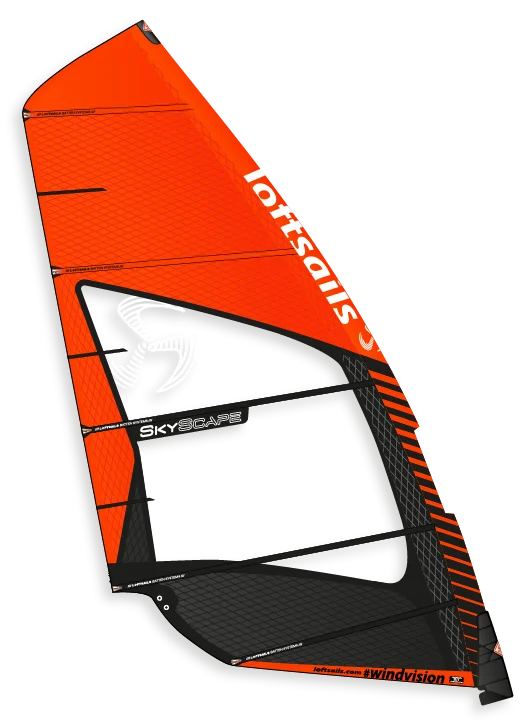 THE VERDICT:
With the Skyscape, Loftsails has managed to get rid of the weight inconvenients of the camber sails keeping all the benefits of a constant propulsion. Those against forced profile can change their mind when it comes to wind foiling.The Skyscape brings a real driving comfort by smoothing the wind imperfections annoying while foiling, with a discrete profile in hands.
+++ : Weight, Feeling small in hands, balance front-back hand, flight stability
--- : Pumping, Mini
WIND MAG (FRA) SPECIAL TESTS ISSUE APRIL 2018
LOFTSAILS 2018 OXYGEN 6.8 HD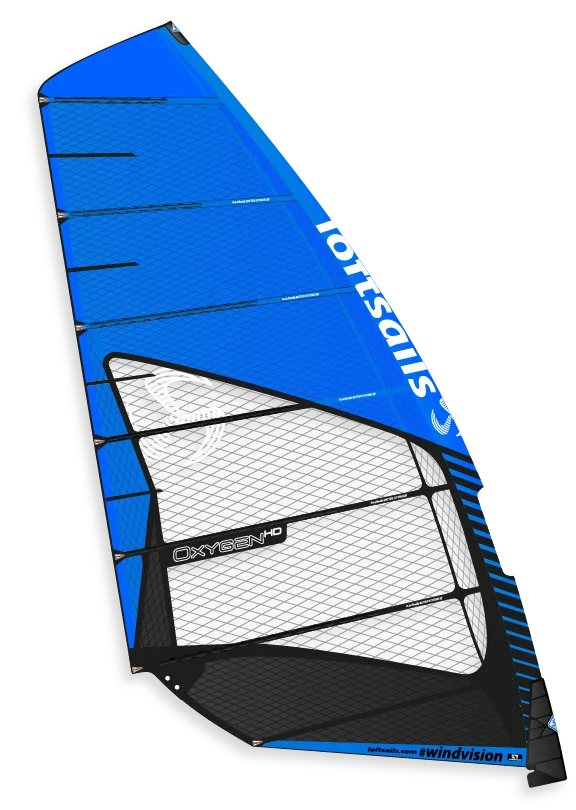 THE VERDICT:
The HD version of the Oxygen seems to develop a better softness on a sail already reputed for its tenderness. The driving properties stay intact, and it's with accompanied driving that the Loftsails is the most efficient. Combining robustness of materials and wide wind range, the number of sessions of your Oxygen HD should be boosted, through long hours in the water. Still RDM/SDM compatible.
+++ : Active Minis, Comfort, Stability, Handling in strong winds, Wind RangeWeight, Feeling small in hands, balance front-back hand, flight stability
--- : Slightly heavy feeling before planning
WIND MAG (FRA) SPECIAL TESTS ISSUE APRIL 2018
LOFTSAILS 2018 PURELIP 4.5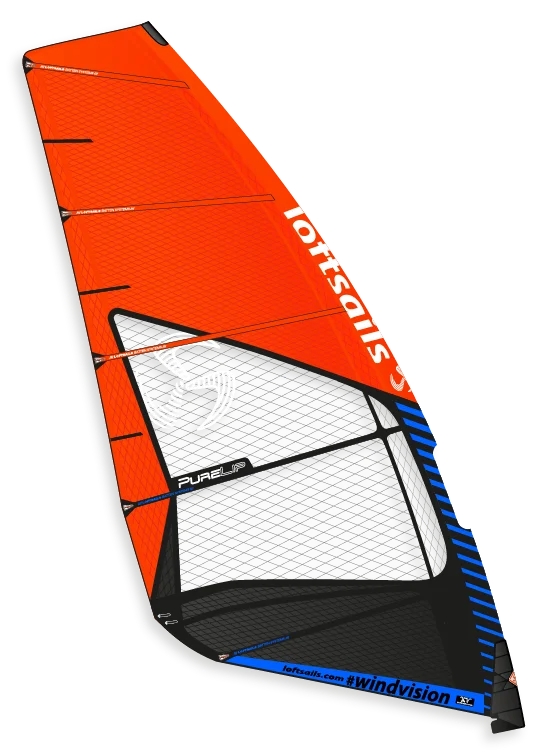 THE VERDICT:
Still amongst the safest values on the wave sail market, the Pure Lip confirm the behavior of a homogeneous, manoeuvrable, stable, and no nasty surprise sail. Easy and good for everything, the Pure Lip doesn't have the little craziness of more compact sails, but its things is to ensure and reassure in any kind of conditions. Moreover, it's a great strong wind freeride and bump & jump sail, without being pejorative, rather the opposite.
+++ : Homogeneity, Control, Manoeuvrability, Wind Range
--- : Nothing
WIND MAG (FRA) SPECIAL TESTS ISSUE APRIL 2018
LOFTSAILS 2018 WAVESCAPE 4.5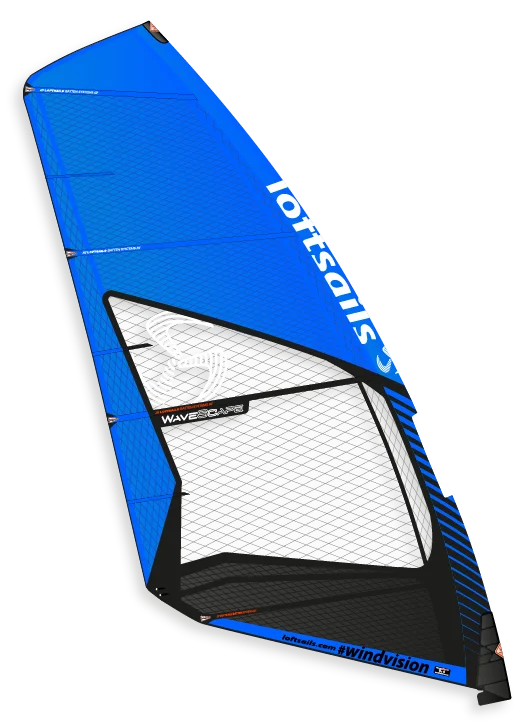 THE VERDICT:
Loftsails propose a new Wavescape that moves forward this year in terms of manoeuvrability and reactivity. It's a well-buil, modern and versatile sail that will delight the majority of dynamic waveriders looking to link together jumps and surf manoeuvres in any kind of conditions.
+++ : Weight, Versatility, Homogeneity, Manoeuvrability
--- : Nothing
THE VERDICT:
The Skyscape is really engineered for windfoiling, no doubt about it. You can of course windfoil with any kind of sail (we have even experienced people foiling with their old triangle-shaped windsurfer sail from back in the 80's!), but you will obviously improve your performance with a dedicated windfoil sail like the Skyscape. Windfoiling requires different features than with regular windsurfing: A light sail offers more stability in flight and more propulsion when pumping to give an early flight.
Loftsails' head designer Monty Spindler has brilliantly managed the task in offering these features with the Skyscape. With this 6.4 and the carbon freeride foil from Bug, I am able to fly when my anemometer shows an average of 10 knots on the beach. It would be great to test the 7.2 or even the 7.8 to see how low you actually can go, but there is no doubt that this sail is very performant in light or even super-light wind.
The biggest take away from the test is that flying with the Skyscape is easy, smooth, and very enjoyable. A dedicated windfoil sail is an enjoyable luxury and you will hardly want to switch back to a conventional sail when you give it a try!
Read full test here