NO-COMPROMISE SPEEDSAILING
Sizes: 5.1 5.6 6.1
Loftsails' Speed Blades are dedicated speed designs that have consistently broken the "50-knot barrier". Loftsails Speed Blades won events such as the prestigious Luderitz-Canal challenge in Namibia. Speed Blades are developed with Speedsailing legend Erik Beale, Loftsails' Speed Team and Speed Product Manager. Similar to Racing Blades in design, Speed Blades are tuned with slightly more upper leech release to suit downwind courses typical of serious speed sailing courses.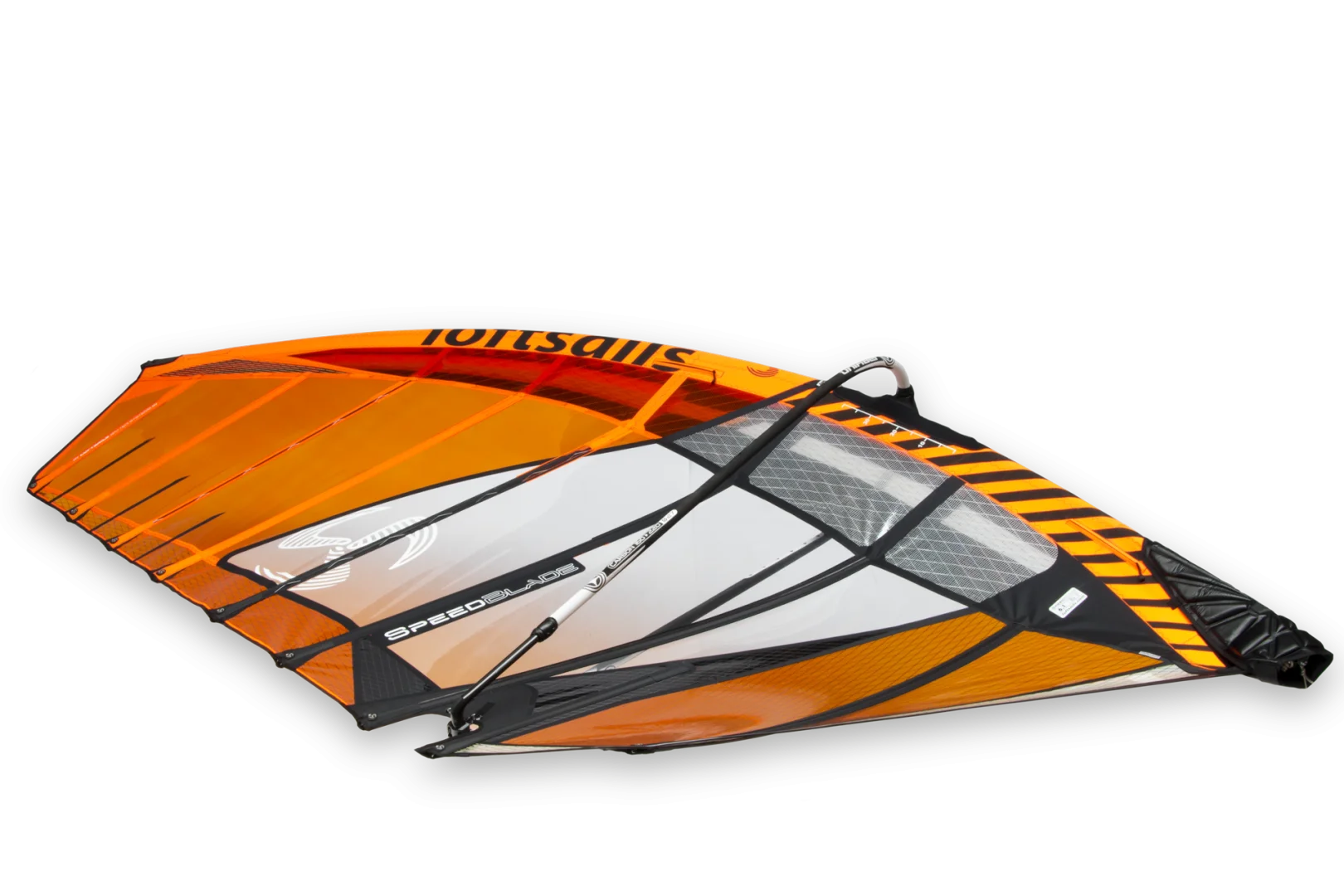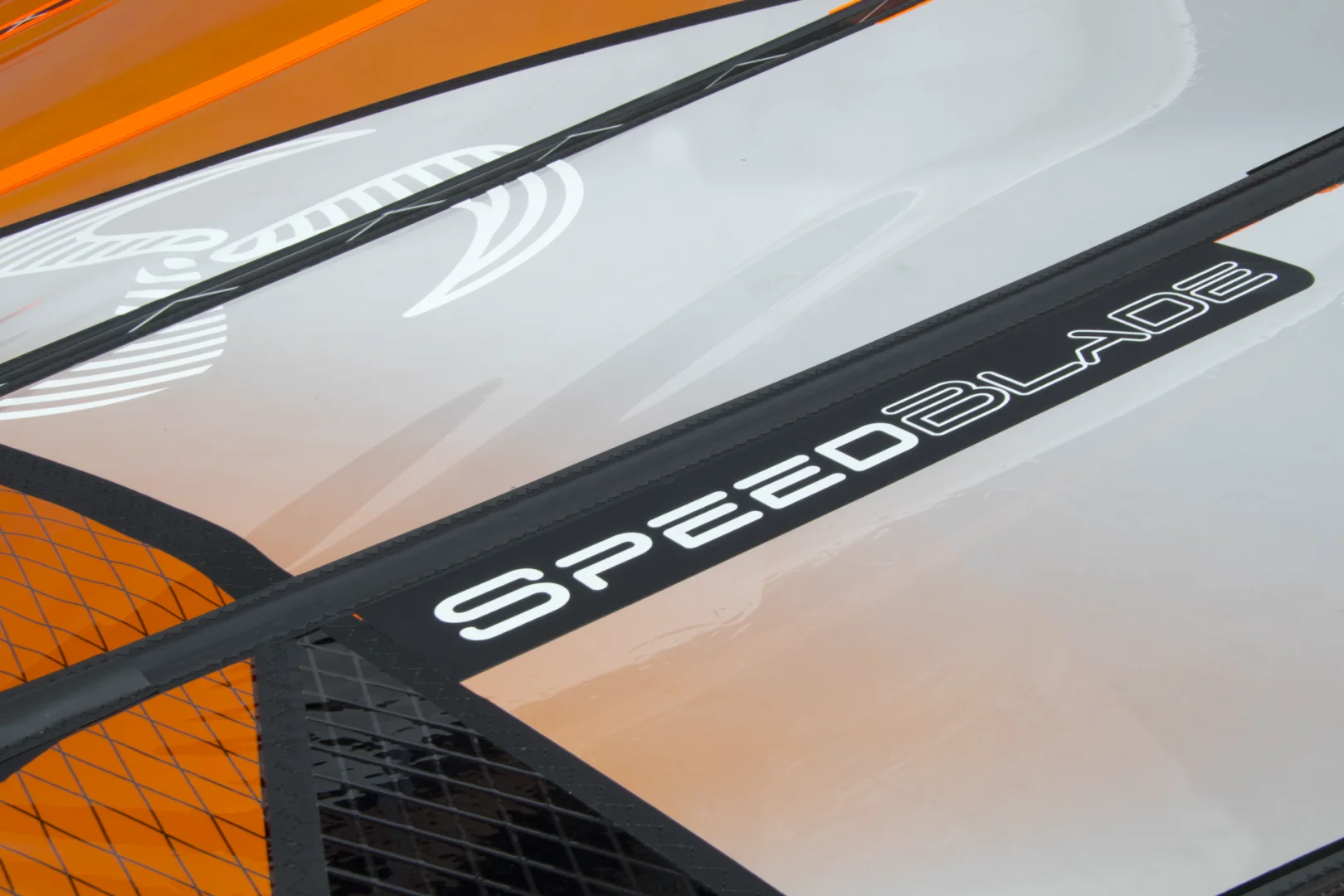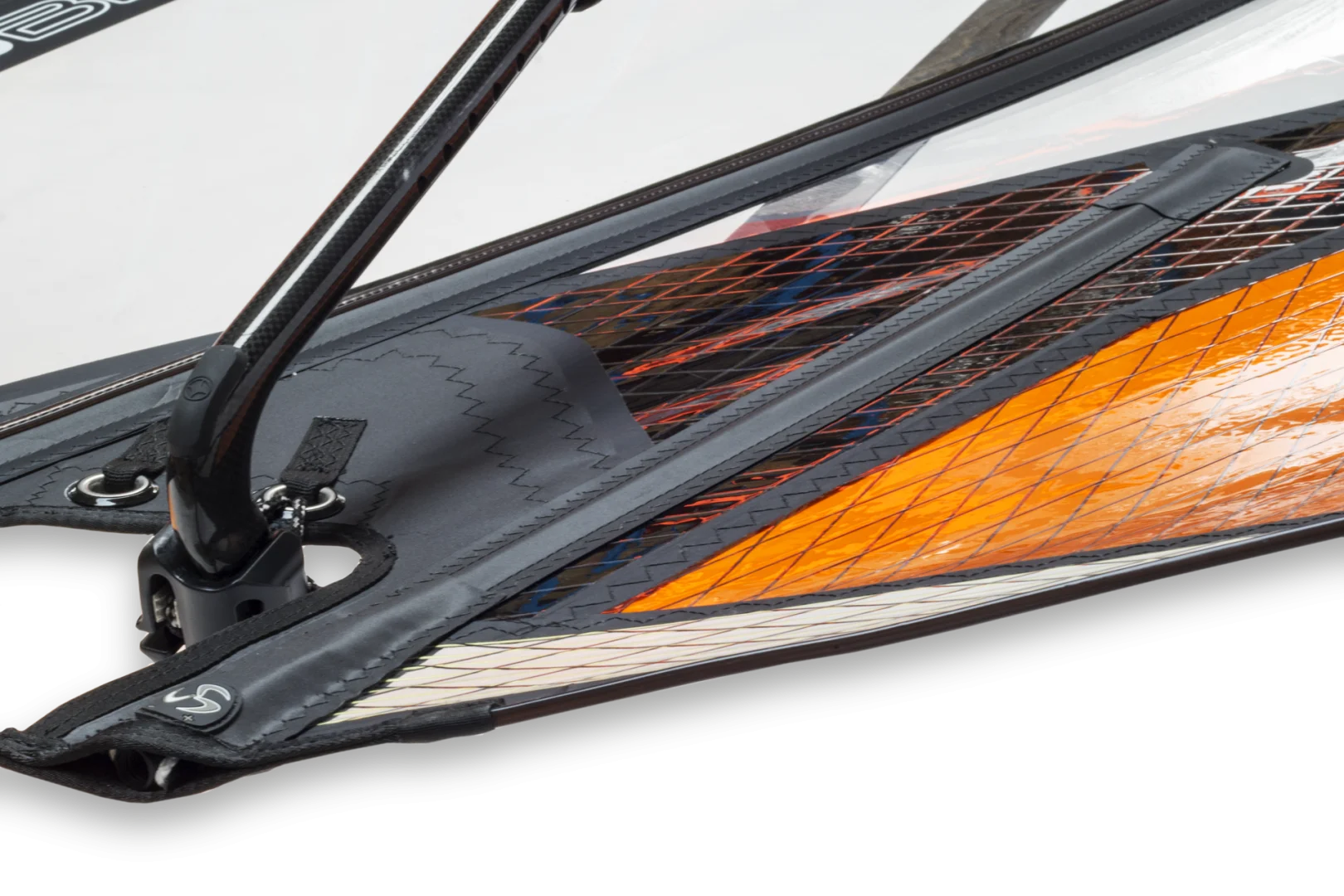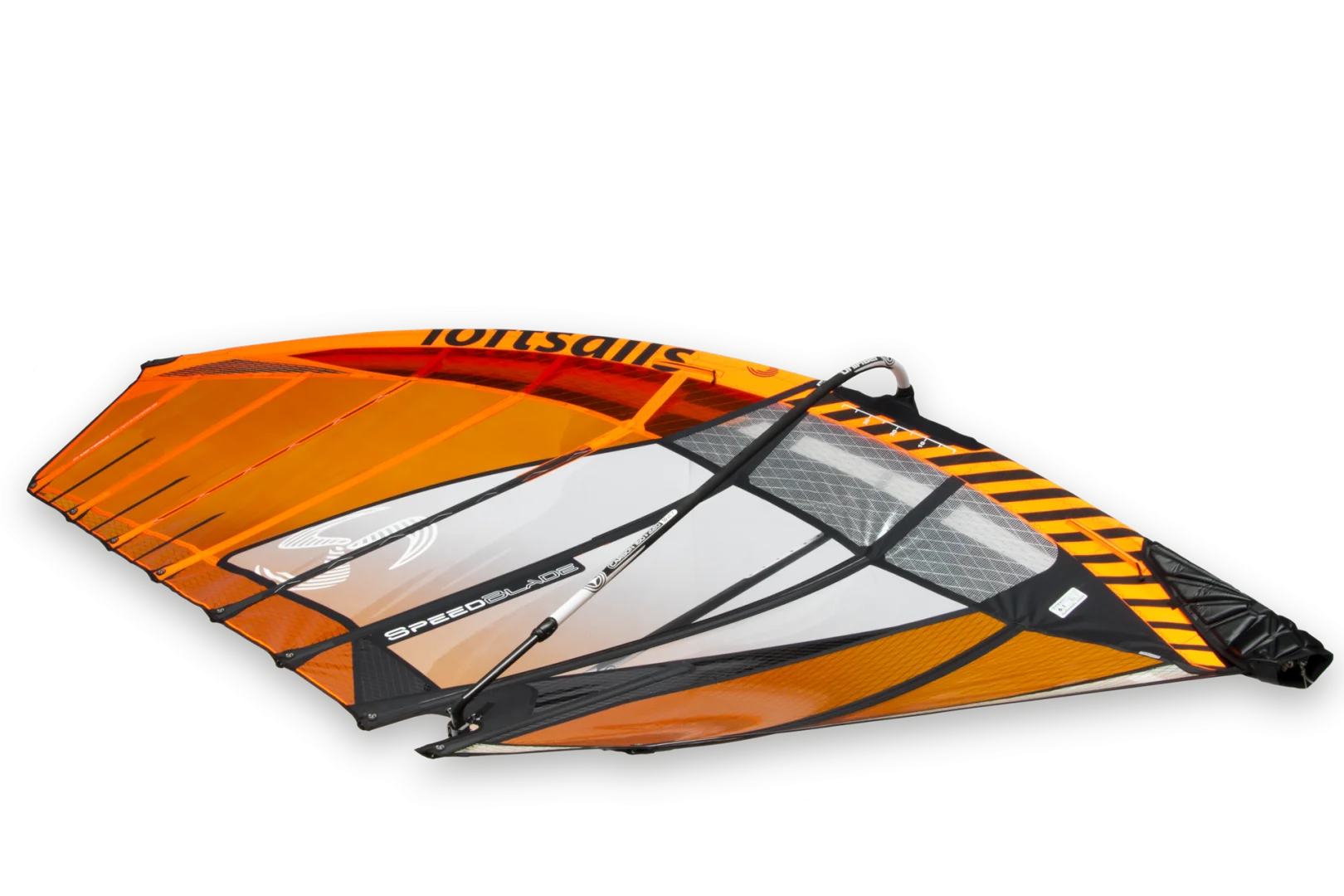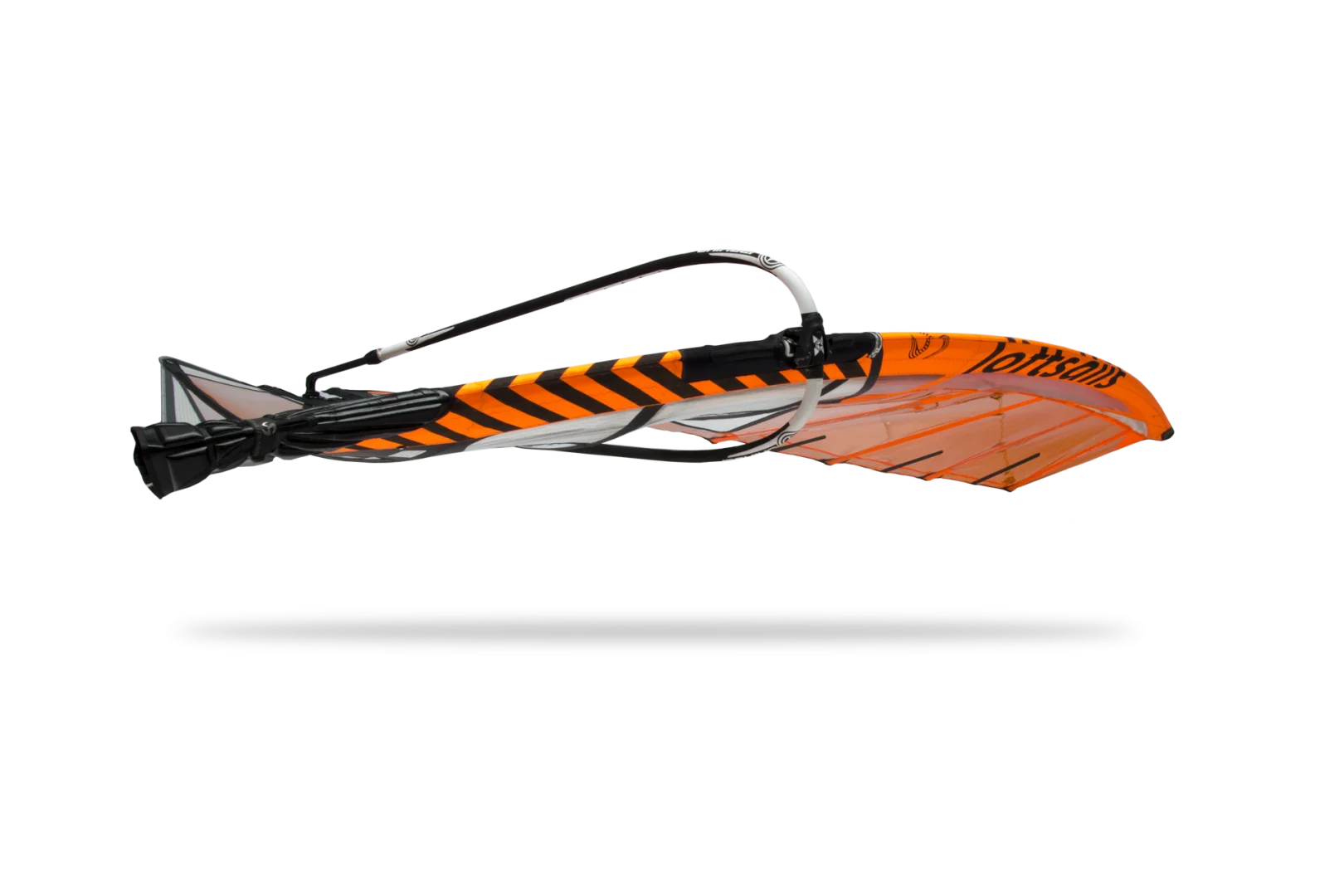 Features
& Benefits
Internal vertical and horizontal Kevlar strip applications at cams– defines profile and augments stability
Blade mast-pocket construction features mast panel and 2 mil triax xply mast-pocket sides (3 layers) that are tensioned directly (all 3 layers under tack pulley webbings)– therefore downhaul tension is equalized between the mast panel and the mast pocket resulting in the Speed Blade's firm, clean, easy-rotating leading edge
4 mil Dimension Polyant monofilm body panels – proven superior performance
Tubed battens with varying carbon content according to performance. The top 3 are specialized 100% carbon tubes Carbon tubes deliver superior stiffness to maximize stability for your upper end
Unique Sdm and Rdm mast compatibility. Tekcam2 Large (installed) and Reduced (in sailbag) included with all sizes
Metallic cam interfaces– MCIs eliminate contact point degradation characteristic of cam designs without MCIs
Xply batten pockets that alternate sail sides... using similar material for the batten pocket as the body material minimizes the asymmetric character of applied batten pockets. Pockets made with laminates allow the batten to be centered. These features combine to maintain rotation symmetry. In contrast, same-side dacron pockets promote assymetrical rotation.
Neoprene boom cutout with dual zippers– the rig is streamlined for improved speeds
RDM/SDM compatible – Both mast types fully compatible to maximize your windsurfing experience
7 mil monofilm vertical internal panel (inside mast-pocket)– profile stability
Design Testimonial by Monty Spindler
"Evolution never stops, the Speed Blade is evolution in velocity."
Pro tips
What do you like about the Speedblade 2018?
The Speedblade is a sail developed for speed and down wind racing. I had the opportunity to test them on speed runs in Tarifa, and even though the wind was less strong than the canal in Namibia those days, the speed sensation and accelerating was impressive as well as stability. I hope to one day try them on the canal in Namibia!
Sail Specifications
| Description | Size | Luff | Boom | Vario Top | Extension | Cambers | Battens | Recommended Mast | Weight |
| --- | --- | --- | --- | --- | --- | --- | --- | --- | --- |
| Speedblade 5.1 Orange 2018 | 5.1 m2 | 384 cm | 170 cm | Fixed | 14 cm | 4 | 9 | Team Edition SDM 370 | 5.21 kg |
| Speedblade 5.6 Orange 2018 | 5.6 m2 | 408 cm | 176 cm | Fixed | 8 cm | 4 | 9 | Team Edition SDM 400 | 5.37 kg |
| Speedblade 6.1 Orange 2018 | 6.1 m2 | 432 cm | 178 cm | Fixed | 32 cm | 4 | 9 | Team Edition SDM 400 | 5.71 kg |
Ask Monty
"When you have a technical related product question."
Write a question
Knowledge
"Learn and understand our products better."
Learn more
Preferred Webshop
"When you want to buy online direct out of stock."
Buy now
Warranty
"Sorry to hear this happened, let's work out a solution"
Apply
Share your feedback
"Help us to improve to make our products even better than they are."
Give feedback
Nearest dealer
"Visit your nearest local shop who stock Loftsails."
Find out
Frequently
asked questions?